Branagh's fantastic mustache highlights 'Orient Express,' actual movie isn't so great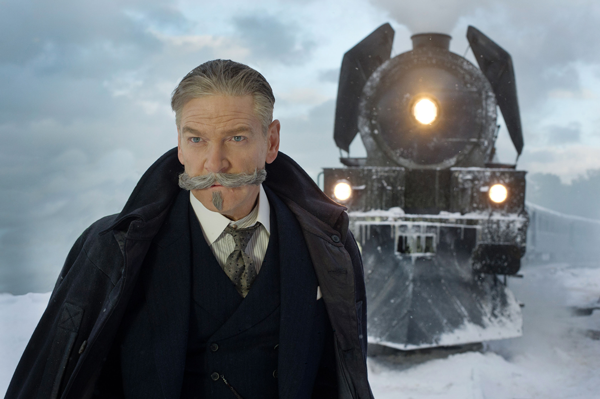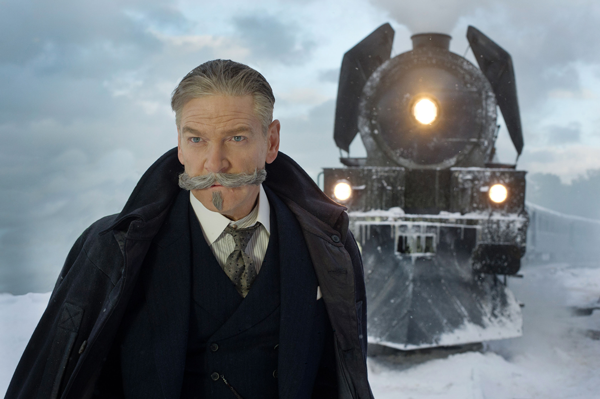 "Murder on the Orient Express" appeared to be a fun train ride filled with mystery in its initial trailer.
The film revolves around 13 strangers on a train that find themselves as suspects following a murder.
It follows detective Hercule Poirot, played by Kenneth Branagh, a detective who's mission is now to find out who committed the murder before the police arrive.
The film begins in Israel, and it looks beautiful.
This part of the film will most likely be your favorite part as it was mine.
The time spent in Israel is short, but the amazing cinematography and witty dialogue make it memorable.
This made me excited about the rest of the film, thinking it would feel and look like this.
Instantly we're introduced to Poirot.
The first thing you'll notice is his glorious mustache.
He seems like an ass to work with but the witty lines they give him makes it forgivable. It's the classic intellectual and lovable asshole trope we've seen before.
It works well and feels believable. The mustache helps sell it, and it's probably the star of the film.
I expected the film to feel and play out the way it did while it was in Israel. At the very least I expected the cinematography to be that aesthetically pleasing. As soon as the train leaves the station however, it was almost as if a different film was playing.
The film also stopped feeing like a movie and instead had more a theater production. Not that this is a bad thing, especially if you enjoy the theater.
The character development will probably bother you, though. They did introduce the characters in a pretty fluid way that didn't feel forced but that was basically it.
Everyone apart from Poirot felt like flat, two dimensional characters. This wasn't due to their acting but rather how the film used them. They were essentially just there for the protagonist to use and didn't feel like real people. Which is a shame because the cast, stacked with Penélope Cruz, Willem Dafoe, Johnny Depp, Josh Gad, Michelle Pfeiffer and Daisy Ridley, was amazing.
Poirot was not only the only character that got fleshed out but the only one that had a grandiose monologue.
No one else even had a chance at making their character jump out of the screen. This made it hard to care for any of the characters.
The stakes were never raised and I never felt tension. It was a little hard to pinpoint where it was supposed to climax and in the end it felt like the film finished before I did, even though it lasted a whopping 1 hour and 54 minutes.
If you're going to watch it for the 65mm and the opening cinematography, then go ahead and do that when it releases.
If you're looking for a mystery that makes you ask questions, think and try to solve a murder along with the main character, you're better off watching BBC's "Sherlock."
I would wait off and watch this at the dollar movies rather than spending more money.
I also wouldn't take a date to it, they probably won't have that much fun either. Perhaps this film would be more fun with a buzz but as it stands, is have to give it a 3 out of 5. One the real, that mustache makes it a 3.5 out of 5.