'DAMN' good for most rappers, not for Lamar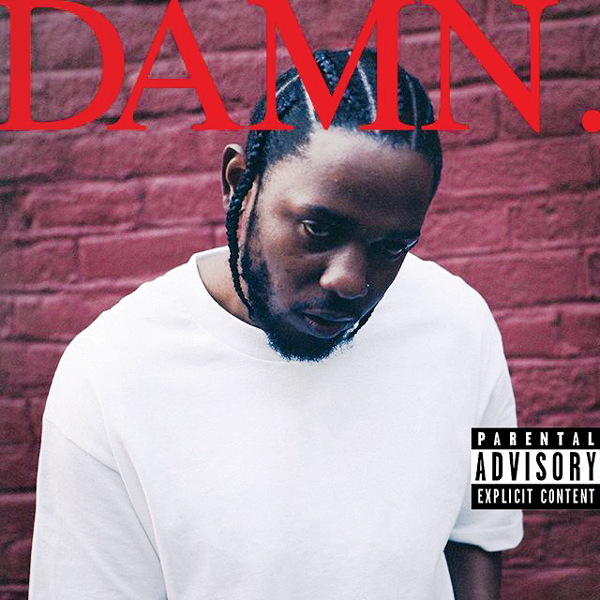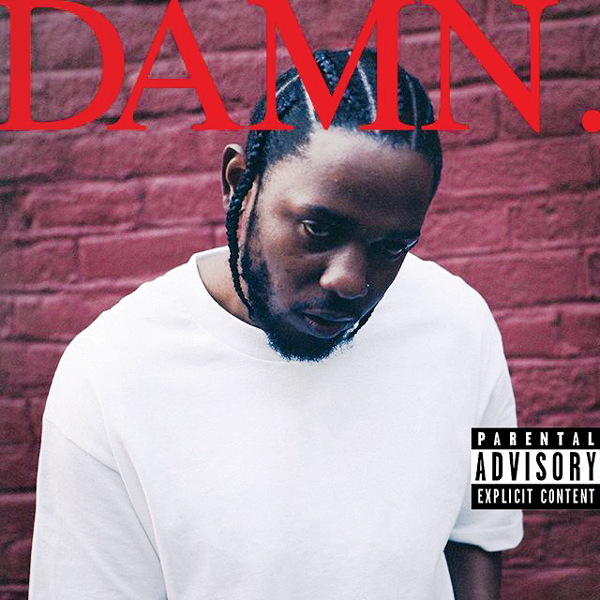 A favorite pastime of hip-hop fans is discussing who is the best rapper ever. Of course every genre fanbase has this debate of who is the best in their field. But hip-hop is a relatively new genre and doesn't have many artists in the running for the title.
With the respective 2012 and 2015 releases of "Good Kid, M.A.A.D. City" and "To Pimp a Butterfly," Kendrick Lamar has become a contender.
It's easy to see why Lamar's storytelling ability shines alongside his brutally honest social commentary filled with intelligent lyrics and clever wordplay.
He provides unique deliveries and flows with beats that complement his voice.
So it's obvious why I would be extremely excited for Lamar's new album, "DAMN," and hoped it would solidify his position in music history.
"DAMN" seems to be one of Lamar's least polished studio albums. But it is still a fantastic album in its own right.
The majority of the songs have well-thought-out writing. "FEAR" and "FEEL" both have introspective and emotional lyrics that show Lamar's ability to convey his feelings through song.
"DUCKWORTH" tells the story of the founder of Top Dawg Entertainment, Lamar's record label, who attempted to rob a KFC where Lamar's father worked.
Lamar is one of the most original and creative artists alive, yet some songs in "DAMN" sound like Drake rip-offs. Songs like "YAH" and "ELEMENT" use the same monotone, laid-back singing that's so popular right now.
[READ MORE: 'Cabaret' takes you through decades in new musical revue]
In "GOD," he uses the same hard singing inflection as Drake in his song "Fake Love."
"GOD" might be the worst song in Lamar's discography.
Its beat is bloated with synths, the backing vocals are soaked in reverb, its lyrics are terrible by Lamar's standards and it feels totally soulless for a religious song.
The lyrics are hit-or-miss throughout the album. Some are straightforward braggadocios meant to be played in a bass-heavy car like "DNA" and "HUMBLE." Other songs have lyrics that are meaningless and basic like "LOVE" and "GOD." These two are written like they were specifically made to be played on the radio. For a man as introspective as Lamar, it is strange that he has a song with the lyrics:
"So give me a run for my money. Sippin' bubbly, feelin' lovely, livin' lovely. Just love me."
"LOVE" features vocals from Zacari, who sounds like a discount Justin Bieber.
But an accessible song isn't inherently bad. Rihanna makes an appearance in "LOYALTY," and it still has the potential to play on radio stations across the country.
When I first saw the featured artists on the album, I was a bit worried. On her own, Rihanna is a great performer. When collaborating, she more often than not sings a bland chorus that could be sung by any female artist. She mostly serves as a name drop. In "LOYALTY," Rihanna sings a duet with Lamar as they trade verses. She is just as enjoyable to listen to as Lamar.
I was mostly worried about the U2 feature. I have never been a fan of old rock bands working with modern hip-hop artists. However, Bono only sings for a total of 27 seconds and doesn't try to steal the spotlight with his performance.
When the lyrics aren't so great, the beats more than make up for it. Most of the songs have beat switches that give the album a nice pace and keep things interesting.
[READ MORE: 'Samurai Jack' returns guns ablazin']
"XXX" has haunting and unconventional instrumentals. Distorted piano and chopped-and-screwed influenced drums make this track stand out. What's more impressive is that this strange track is produced by Mikewillmadeit.
"PRIDE" also has a great beat. The guitar is reminiscent of Mac Demarco, and the bassline adds a nice groove.
What's strange is that the quality of the instrumentals often match the quality of the lyrics from track to track. Mikewillmadeit appropriately produces the boastful songs, while the more insightful songs have simpler beats that keep Lamar at the forefront. The songs with bad lyrics have terrible beats.
I think I'm being too hard on "DAMN." A couple bad songs do not make for a bad album. In fact, most of the songs on this album are great.
If anyone else released this album, I would have praised it more.
But it's OK to hold Lamar to a higher standard. He is obviously capable of much more. If he's capable of two perfect albums, he should be able to make another.