So What Music Festival: Forever the Sickest Kids return proves legends still have it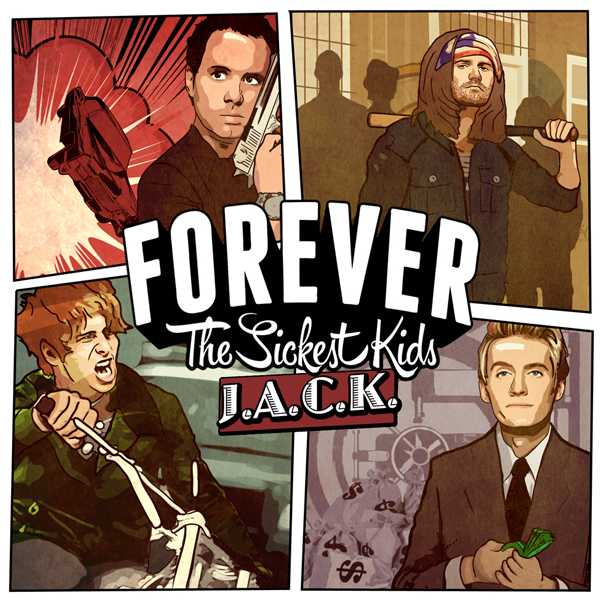 Forever the Sickest Kid's hasn't missed a beat. The band of middle age dads played two top tier comeback shows for their Dallas hometown fans. Headlining the So What?! music festival and playing their first show in three and a half years, they played for hundreds of fans that still knew every word to every song.
The group proves that some things get better with time and gives hope that anyone can be punk rock regardless of age.
The first show took place at Trees in Dallas on March 24. The club was packed end to end with longtime and newer fans alike. For some, this was their first time ever seeing the band live before.
Jonathan said from stage that all the equipment had been sitting in his house ever since they played their last show, over three years ago. He also said that they spent two days practicing for the two shows they were going to play. It was unbelievable to think that after 3 ½ years of not playing shows together, they could immediately jump back into FTSK like they never left.
The first show was emotional for everyone in the venue. They opened the performance with "Hey Brittany" and the crowd went wild. Somebody printed out signs that said "Welcome Home FTSK" and passed them around to everybody. When everyone held the signs up during the last song, some members of the band started crying. It was a beautiful moment where the one of the most influential Dallas-local pop-punk bands was recognized for all the value they gave to the local Dallas music scene.
Forever the Sickest Kids also played the second day of the So What?! music festival on March 26 at the Airhogs Stadium.  The songs still sounded just as amazing as they did when they were originally released.
Jonathan and Caleb's vocals were flawless. Multiple times during the middle of the set Jonathon would pause the show to make sure that the people crowd surfing were okay and even helped return a set of keys that somebody dropped.
As a way of saying thank you to the fan that printed out the "Welcome home FTSK" signs the previous day, Forever the Sickest Kids brought the fan on stage and let him sing lead vocals for part of a song.
After the show ended, the band stuck around at their merch tent and met every single person that wanted to meet them.  Everything that FTSK did during the festival communicated that they were selfless and thankful towards the hometown fans in Dallas that helped them become the artist they are today.