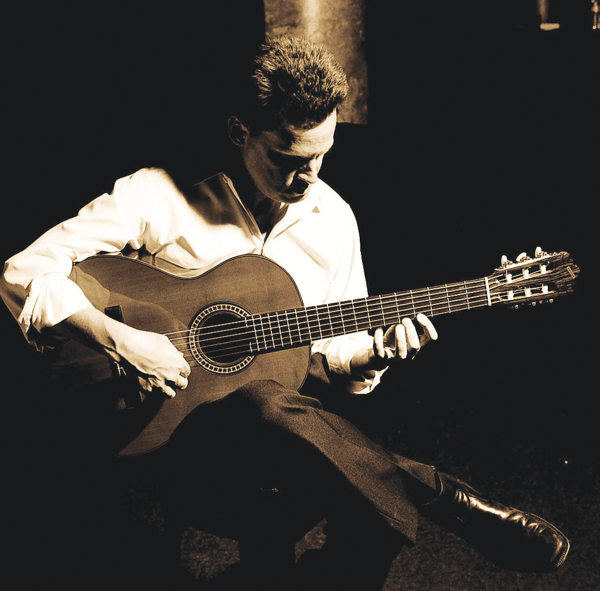 I've heard nothing like it. It is strange, uncomfortable and puzzling.
Mark Kozelek's eighth album, "Common as Light and Love Are Red Valleys of Blood," was released under the band Sun Kil Moon to little discussion Feb. 17.
Kozelek got his start as the lead singer of the band Red House Painters in the 1990s. Red House Painters were a combination of indie, alternative and folk rock. They've also been described as slowcore.
In 2001, Red House Painters reformed as Sun Kil Moon.
Kozelek has mostly remained out of the mainstream spotlight for his career. But in 2014, he was met with well-deserved success with "Benji," a personal and beautiful folk and singer/songwriter album. His past few albums had followed the same sound of fingerpicked guitar and soft singing.
But "Common as Light" is a massive change of pace.
Kozelek has completely turned away from the sound that got him attention.
In this album, Kozelek goes for stream-of-consciousness lyrics, repetitive hip-hop influenced instrumentals and vocals ranging from spoken word to sing-rapping.
[READ MORE: Binge worthy 'Unfortunate Events']
The instrumentals mostly serve as a vehicle to carry his words along. His vocal delivery and lyrics are unlike any traditional singer/songwriter I can name.
Kozelek throws out any resemblance to traditional song structure. There isn't much rhyming in the lyrics, no use of syllables to structure verses and nearly no strong rhythm in his singing.
It sounds as if Kozelek individually wrote each song about his thoughts and actions on certain days throughout 2016 and refused to edit the lyrics.
I had one question in mind while listening to this album: Is this lazy or brilliant?
Without being limited by conventional techniques, Kozelek is able to express himself in a way he couldn't if he were restricted by classic structure. He comes across as an actual human and not just a voice inside your headphones.
By his writing, we are able to get a glimpse into exactly who Kozelek is. He gets to share all of his thoughts and opinions freely.
This style of writing might seem like a cop out. However, Kozelek is perfectly capable of telling great stories while using traditional techniques. The song "Jim Wise" from the "Benji" album is a great example of this.
The song with the most structure on "Common as Light" is "Bergen to Trondheim," where Kozelek sings about the Orlando nightclub shooting, gun control and Muhammad Ali.
[READ MORE: 'War Flower' creepy, uncomfortable, outstanding]
The album's unique songwriting style allows for Kozelek to cover a vast range of topics in each song. But one theme that seems to make its way into nearly every song is death. Everything from mass shootings, serial killings and the death of his personal friend is touched upon.
One of the only songs to not talk about death is "Sarah Lawrence College Song." Here, Kozelek recalls a performance he gave at a small college in New York in April 2016. For half the song, he reads a note given to him by the show promoter.
In "The Highway Song," Kozelek also recites a story about the death of an Old West outlaw and later the murder of an Eric Clapton impersonator. "Chili Lemon Peanuts" contains a sung passage of the Bible and a spoken word section where he talks about seeing a Manny Pacquiao fight.
On the surface, a lot of the tracks follow the same style. Instrumentals that are mainly background noise, weird vocal delivery and rambling lyrics. Yet every song is memorable.
The only problem I have is its length. The album is a two-hour-and-10-minute ride through Kozelek's brain.
It's not that the album is boring. It is the fact that there isn't much variety offered in terms of style. The album consists of 16 long tracks. The average song length is just under eight-and-a-half minutes long.
This isn't an album you can put on in the background while you do homework. "Common as Light" requires your full attention, and it's hard to do that for two hours.
However, it keeps you intrigued for the whole two hours. "Common as Light" is boundary-pushing and one of the most creative and unique albums I've ever heard.