Plaque at field honors Harvester's first baseball coach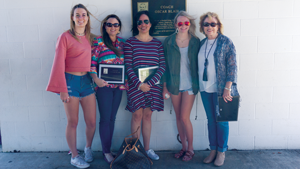 Oscar Blair opens the gate to the Eastfield baseball field, waving in a suited man holding a clipboard. The players stop their play and watch the man take a seat in the dugout.
The athletes think the man is a scout for a major league team, a little prank Blair and the man played on the team when he was the coach back in the 1970s and 1980s. In reality, the man is just his friend, Jack London.
"He wanted them to shape up and really play hard," London said. "Whenever the kids wanted to come over and see what was on the clipboard, I'd say, 'You can't see.' "
Blair was the founding coach of the three-time national championship winning Eastfield Harvesters baseball team. On Feb. 11, he was honored with a ceremony to honor his efforts.
From 1971 to 1984, Blair's life revolved around coaching the Eastfield College baseball team. His family received a plaque to honor his legacy, which includes 10 Metro Athletic Conference titles, more than 20 years after his death.
[READ MORE: 1997 national champions reunite, reminisce]
The Oscar Blair Baseball Park, named after the late coach, now includes a plaque with Blair's image and a brief description of his time and impact at Eastfield. Blair's family also received identical plaques.
"It's really special because I know Eastfield College was so important to him," Blair's wife, Carol, said. "It's always nice to be recognized. He didn't expect it, but it has been nice for our family. We're honored."
Afterward, granddaughter Hanna Dockter threw the first pitch.
Blair was described as a humble Christian man with a great sense of humor and a dedication to his work.
Blair died in August of 1996. Neither of his granddaughters remember much about him. Only stories from the previous generations help them piece together his life.
Hanna Dockter recalled how her mother and grandmother would talk about how she inherited her grandfather's love for sports.
"I love playing softball," she said. "Getting to play a part of what he had such a huge role in meant a lot to me growing up, and [I know] that he would have been so proud."
Granddaughter Haleigh Dockter enjoys how much Blair inspired those around him.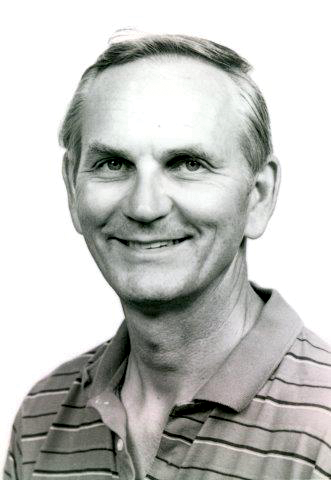 "I just love seeing the impact he left," she said. "It's all so honorable, and it's something I can look up to."
Daughter Meredith Martin remembers how when she was just a little girl, her father built the program from the ground up, starting with the field.
"He started this program when I was 3 or 4 years old," she said. "We had to … drag the diamond with his little Volkswagen. There weren't any grounds crews, bullpens or batting cages. It's really awesome to see where this program is going."
Carol Blair said her husband and his players often played pranks on one another.
"His baseball players thought it would be funny to pick that Volkswagen up," she said.
They moved the car to occupy two parking spaces, prompting police to issue Blair's first ever ticket.
[READ MORE: Former basketball coach selected for Hall of Fame]
Blair's legacy lives on over three decades after his retirement. Since 1998, the baseball team has appeared in the national tournament four times, winning three titles. They have also won 10 NJCAA Region V championships and 10 more conference titles.
"It's really awesome to see where this program is going," Martin said.