'Logan' offers good character development, gore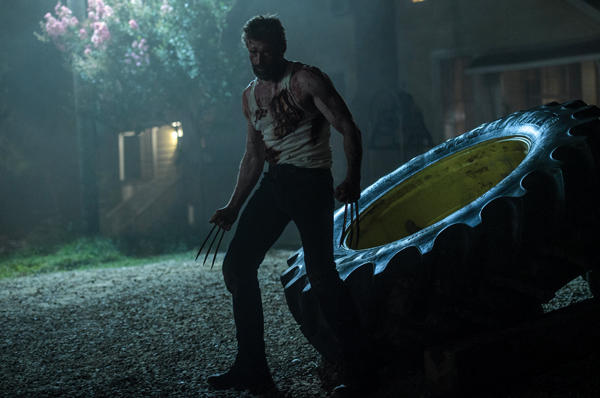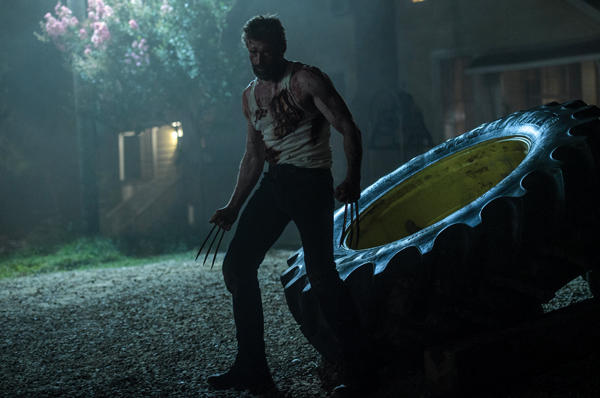 Hugh Jackman's final cinematic portrayal of the famed Wolverine is gritty, bleak, dirty and at times, bloody. "Logan," also the last installment in the "X-Men" Wolverine saga, is the first Marvel-based film of actual quality, but it is not what most people would expect. "Logan" takes a page out of "Deadpool's" book and holds nothing back. With gore that would make "Gladiator" blush, this film is not for the faint of heart.
The savage violence inflicted by adamantium claws is unparalleled in its ferocity and, for the first time, we see all of it.
Pile on a few dozen harsh expletives (I never thought I'd see kind, old Charles Xavier, played by Patrick Stewart, use the f-word,) and you've got a worthy Wolverine film.
The story dives right into the action with a few quick dismemberments. We find that our hero, having shed his identity as Logan and now going by his original name of James Howlett, has given up his heroic feats as Wolverine and now works as a limousine driver.
With most of his fellow mutants dead and his healing powers weakened, the only vestiges of his glory days are an adamantium bullet he keeps in his pocket and an aging Xavier, whom he now cares for.
[READ MORE: Fifty shades of groans, disappointment, frustration]
At this point, it seems all that Howlett is concerned with is making sure Xavier is safe, both from his seismic seizures and from outside threats, while hoping to save enough money to buy a sailboat to escape to the sea.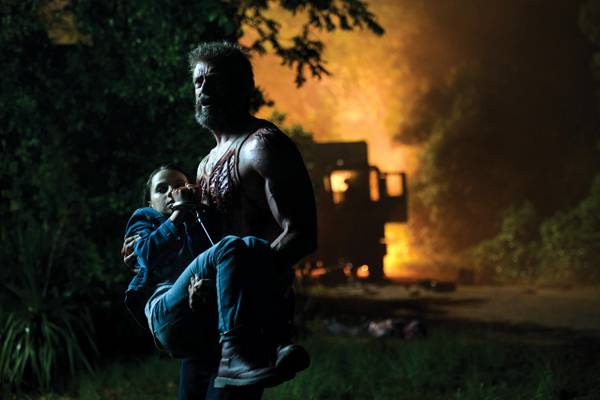 This all changes when a mysterious child is thrust into his life.
Laura Kinney, perfectly portrayed by Dafne Keen, is an emotionally detached killer capable of great carnage and has all the hallmarks of a young Wolverine, leaving her fated to follow in his footsteps.
The doting Xavier is taken with the child and forces Howlett to undertake the escort mission Kinney asks of him.
The escort mission itself is rather mundane and uninteresting.
I found myself constantly shifting in my seat, waiting for the next time Howlett or Kinney would unsheathe their claws — all the while being acutely conscious of just how long the middle of the film was.
The antagonist was generic and bland, but the imminent danger for the older and now-vulnerable Logan was always present, keeping the story at least mildly interesting.
The plot was clearly established, but it wasn't the main focus of the story and is easily forgettable.
Instead, our attention is continually drawn to the struggles of Xavier and Howlett, which allowed for some surprisingly good character development — sacrificing one device of good storytelling for another.
We are taken on a journey that sees Howlett go from a cold, selfish hard-ass to a self-sacrificing, caring hero.
For the first time in his 140 years, he can truly love and be loved, which may or may not have put some dust in my eyes.
[READ MORE: 'Comedian' dumps cliches for laugh]
The action was satisfying, but there could have been more of the untamed fury that Wolverine fans have always wanted.
In a 130-minute film, we got maybe 20 minutes of actual mayhem, and Howlett was consistently held back by his slow-healing injuries and age. But when the claws came out, it was a sight to behold.
Kinney, also known as X-23, wreaks more havoc than the Tasmanian Devil on a 5-Hour Energy bender, and "Logan" can still make you squirm despite his handicaps.
"Logan" gives us just enough gory glory to experience how Wolverine violence should look.
It will make you care for Howlett in ways you never thought possible and appropriately brings the epic of Wolverine's life to a much-needed and undisputed close.
Don't go into the film expecting a non-stop slash fest, but expect to be shown Wolverine's heart (literally and figuratively) and see the hero successfully overcome the twilight of his life.
"Logan" brings a whole new type of superhero movie to the table and is rather disconnected from typical action-packed flicks starring Captain America or Iron Man, but with genuine character development, a grungy setting, honest vulnerability, beautiful cinematography and action that forces a wince or two, "Logan" is the best Marvel film to date.