Jon's Junkyard: Fifty shades of groans, disappointment, frustration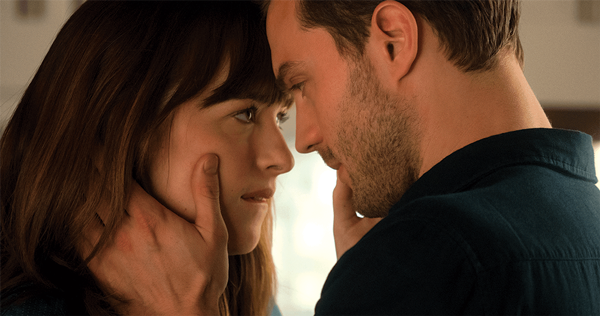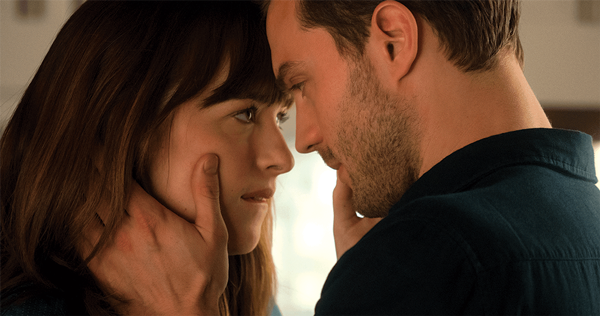 It's hard to put into words how bad "Fifty Shades Darker" is.
But what makes it so bad? Everything, really.
"Fifty Shades Darker" is the sequel to the not-so-acclaimed "Fifty Shades of Grey." The movie stars Dakota Johnson as Ingénue Anastasia Steele and Jamie Dornan as the dominant billionaire Christian Grey.
From the very start, the movie was tonally confused. It seemed as if it was going for serious and dark, but that was dropped in the first 15 minutes.
After that point, the movie jumps from mood to mood. It goes from drama to comedy to thriller to romance to softcore porn.
This jumbled tone confuses the audience. When introducing too much (bad) comic relief in a supposed romantic drama, the audience doesn't know what to laugh at.
In my theater, the audience laughed at every little instance of awkwardness, most of it unintentional. A lot of this came from the two main characters having zero chemistry and terrible line delivery. The line starts to blur between laughing with and laughing at the film. I was certainly laughing at it.
[READ MORE: 'Vibrator Play' creates buzz on campus]
The movie raises three major conflicts and then barely mentions them again. Something horrible happens, and in the next scene, we have a happy montage of love. It left me wondering, "Aren't we supposed to be worried right now?"
Whenever there is a problem in the relationship, it gets resolved almost immediately. The movie followed a simple cycle. Christian does something that Anastasia is not OK with. Anastasia gets mad at Christian. Christian plays victim. Anastasia forgives him. Repeat.
I probably couldn't give a coherent summary of the movie without having a seizure.
Watching this film is the equivalent of saying "I read Playboy for the articles." Dialogue fills in the time between mild BDSM sex scenes with the occasional excuse to show off the soundtrack.
You know how in movies there are these things called "acts"? Acts provide us with a sense of progression. We see our characters go through obstacles and ultimately overcome some conflict.
This movie has none.
Even "Fifty Shades of Grey" had acts. They were predictable romance acts, but they were still there.
But it doesn't matter. From the poppy, seduction-filled soundtrack to the blatant sex appeal, this movie was made for one thing: money.
It will make a disgusting amount of money. And the sad part is that I helped.
[READ MORE: 'Comedian' dumps cliches for laugh]
I don't think I'm exactly the target audience here. What I felt was groan-inducing, the audience thought was romantic. I'm sure people don't expect some high art from the "Fifty Shades" series. But when I spend money at a theater, I want to watch something at least mildly enjoyable.
Don't get me wrong. I'm a fan of bad movies.
There's a certain point of bad where a movie gets so terrible it becomes genuinely fun. "The Room," "Samurai Cop" and "Dangerous Men" are all fantastic examples of "good" bad movies.
But "Fifty Shades Darker" is just bad.