The odds of someone not enjoying 'Rogue One' are 3,720 to 1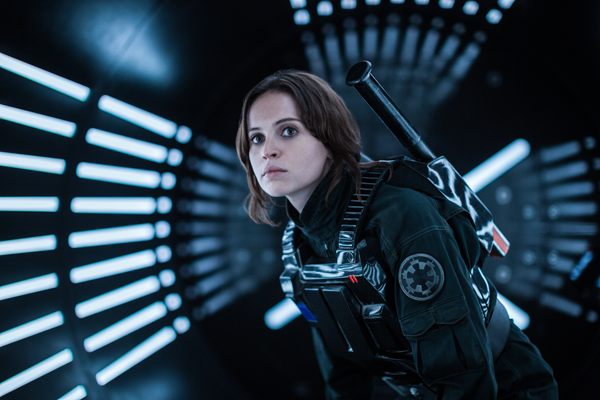 From the moment the film starts to the moment it ends, "Rogue One: A Star Wars Story" is everything a Star Wars film should be.
I wasn't impressed by the copy-cat nostalgia trip that was "Star Wars VII: The Force Awakens," so I went in to the theater skeptical of "Rogue One."
To my relief, "Rogue One" is perfection. The score, though not by John Williams, draws influence from the legendary composer. The cinematography and the plot's originality take a step above J.J. Abram's style.
Between "Revenge of the Sith" and "A New Hope," the galaxy falls apart. The birth of the Rebel Alliance sees star systems pull away from the relatively new Galactic Empire and join a resistance force as the Empire's grip on the galaxy tightens.
"Rogue One" follows the tension building between the Empire and the Rebellion up to the boiling point.
Jyn Erso, played by Felicity Jones, is undoubtedly the strongest female role in any Star Wars film ever. Her character depth surpasses Pademe Amidala and rivals Leia Organa. The underdeveloped Rey from "The Force Awakens" is nothing compared to Erso's haunted past and complex personality.
[READ MORE: Top five Force-users in Star Wars]


The determination of her companion Cpt. Cassian Andor is founded in his tragic past and his historically unfaltering loyalty to the Rebel Alliance.
The initially strained relationship between Andor and Erso is strengthened by necessity and grows to a more willing partnership.
The plot is intriguing, nuanced and layered with mystery and originality. The nostalgia built into the film is subtle, almost unnoticeable like little Easter eggs scattered sparsely throughout.
Appearances from classic characters and even a couple seen in the prequels, such as Bail Organa, build the perfect bridge between "Revenge of the Sith" and "A New Hope."
The slow start lends itself to the aid of the dramatic foundation, setting dark undertones that carry throughout the film. The plot avoids clichés and strives to create a story with almost all original characters.
And I can only scratch the surface when discussing the action scenes. The final climax is chaotic and crafted excellently.
None of the action or combat in the film is there for the sake of action or combat. It drives the story, accelerates the plot and raises the stakes for our heroes.
And then there's Darth Vader.
[READ MORE: Book to consider: Meyer's 'The Chemist' steps away from writer's reputation]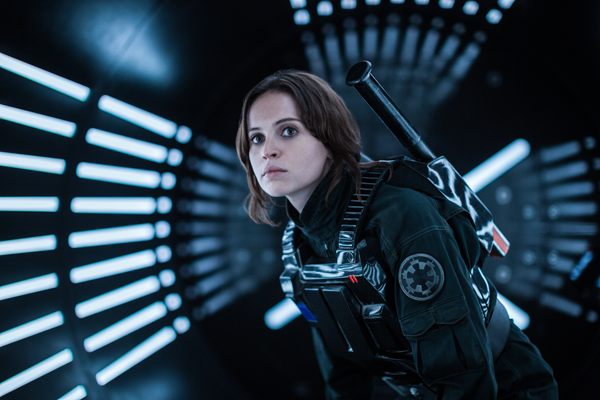 Goosebumps are guaranteed. I literally squealed like a teenage girl at a Justin Beiber concert and shed a tear or two (let's just blame that on allergies).
"Rogue One" is epic. It's big. It's dark. It's deep. It's dramatic, and it's complex.
It's devoid of lackluster moments and packed to the brim with adventure and the classic tone that made "Star Wars" one of the greatest movie franchises in the world, if not the greatest.
I will be seeing Rogue One at least ten more times before it moves to the dollar theaters then I plan to see it at least once a day.
As a final note, the Stormtroopers learn how to aim in this movie.