The Harvesters volleyball team started the season unranked, but two weeks into the season they are No. 4 in the nation.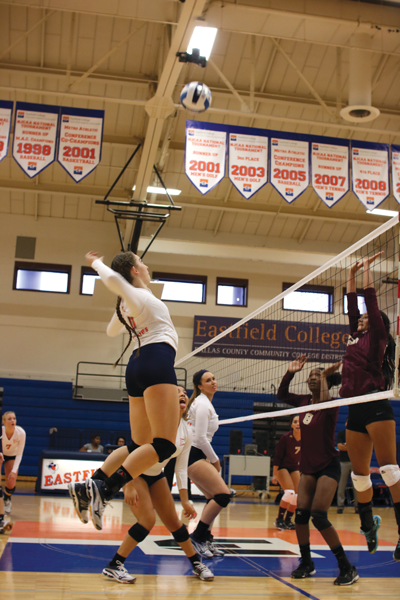 Eastfield started the season quick, getting wins against Arlington Baptist and Dallas Christian. The Harvesters lost their first two games against Frank Phillips and Vernon College in the Clarendon College Invite Sept. 2-3, they turned around and won their next two against Clarendon and Seminole State.
Middle blocker Payton Costlow was named Metro Athletic Player of the Week for Aug. 28-Sept. 3 due to her performance in the Clarendon College invite.
Costlow had 44 kills in the four games against Division I schools, 16 of those being against Seminole State.
Middle blocker Courtanae Calhoun is Player of the Week for Sept. 4-10. She had 12 kills in four sets last week.