Review: Action carries 'Free State of Jones'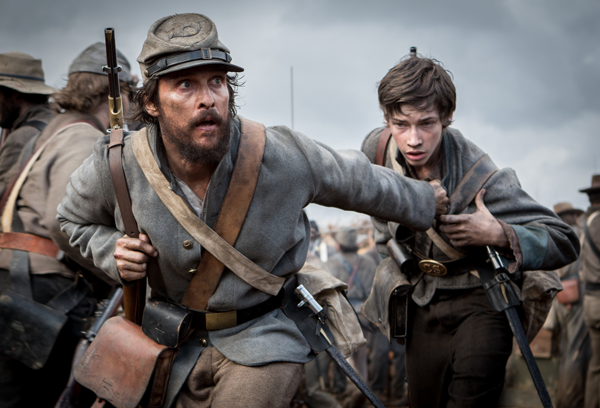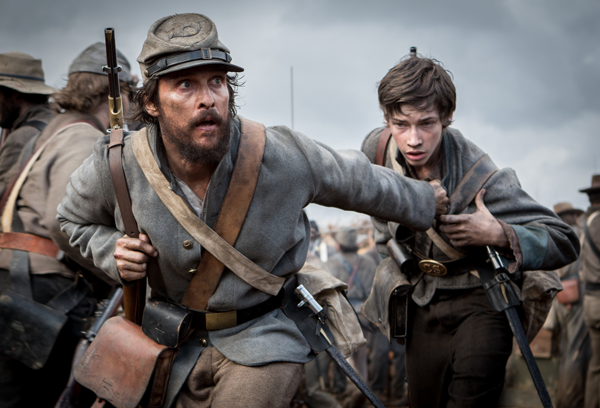 By Jeremy Christian
"Free State of Jones" is an action-drama that tells the true story of an unlikely, little-known episode in American history: A gang of poor white farmers and runaway slaves band together to rebel against the Confederacy during the later stages of the Civil War.
The film has a well thought-out plot that will keep audiences locked in for the more than two-hour runtime. The heartfelt drama and the bloodshed action gives viewers a perfect sense of the harsh life during the war.
Newt Knight (Matthew McConaughey), who was a former Confederate soldier before fleeing the war, takes command over the small town heroes accompanied by wise slave Moses (Mahershala Ali) and Knight's slave lover, Rachel (Gugu Mbatha-Raw).
Newt finds himself ducking and dodging the authorities of Jones County after seeing his young family members shot and killed, causing him to quit the war effort . Knight is later shipped out to the swamps where he comes across a group of runaway slaves, including Moses. In the swamps, Knight and Moses build their army against the Confederacy. After series of small battles between the free men of Jones and the Confederate enforcers of the county, Knight and company are able to take over several counties in the surrounding Mississippi area.
The only flaw of the film occurs when the story unexpectedly flashes forward to the trial of a descendant of Newt, which is not well explained by the movie. This happened on several occasions, only to find out this certain flash-forward becomes the main focal point toward the end of the film. The film gave no warning of the time change and the viewer had to transition from the harsh scenes of war to a quieter tone.
"Free State of Jones" does an excellent job of showing character development throughout the film. For example; Moses early on is a runaway slave who transitions into a somewhat public figure for the slave men and women. Moses goes on to learn how to read and write as well. Scenes have the perfect balance of suspense and powerful scenes, with a smidge of comic relief to keep the audience relaxed. Audiences will have to endure through a roller coaster like plot but the outcome is worth it.
Overall, "Free State of Jones" is an excellent action- drama film that will have audiences looking at American history from a different perspective and will have them glued to the screen all the way through.