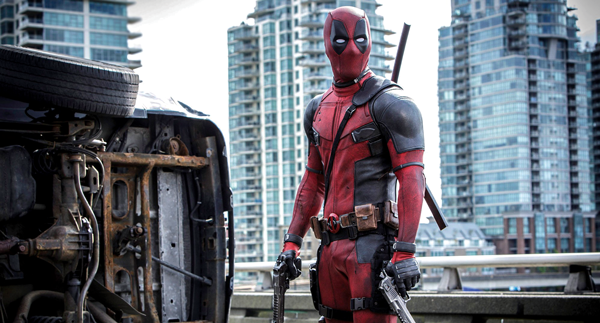 Comic book and superhero movie fans may have set their expectations for "Deadpool" a little low.
The first ever R-rated superhero kills his enemies without remorse and takes almost nothing seriously. It makes for a great, funny movie.
The humor starts in the opening credits, informing audiences that the movie's stars are "God's Perfect Idiot," "A Moody Teen," and "A CGI Man." It goes on to say "Produced By a Bunch of Asshats."
When Wade Wilson is diagnosed with cancer, he unwittingly submits himself to rouge human experimentation with hopes of healing his disease. The torturous methods of the experimenters leave Wilson permanently scarred but grant him accelerated healing powers.
With intentions to heal his grossly deformed skin so he can get his girl back, Wilson adopts the title Deadpool and chases down Francis "Ajax," the one responsible for his scarring.
The movie is funny, but the story behind it can get confusing.
There's a dual timeline of Wilson before and after the transformation, and the 'before' scenes seem to slow down the rest of the film and can come in the most annoying of places.
The movie starts fast-paced, action-packed and hilarious and then cuts back to before Deadpool "squeezed into red spandex." The before scenes seem to be nothing but middle-school boy sex jokes, which do eventually get old. The dialogue in general drags down the plot, slowing it to a near halt at times.
The movie maintains fresh humor throughout the after scenes, though. Jokes between Deadpool and his blind, elderly black roommate who used to be addicted to cocaine and the cracks about superhero ethics are some of the funniest scenes in the movie.
Keep in mind, this movie is rated R. With full frontal nudity and numerous sex jokes, "Deadpool" earns that rating.
You'll need to stay for the end credit scene.
REVIEW: 'Deadpool 2' hard on the outside, soft on the inside