Review: 'Victor Frankenstein' breathes new life into classic thriller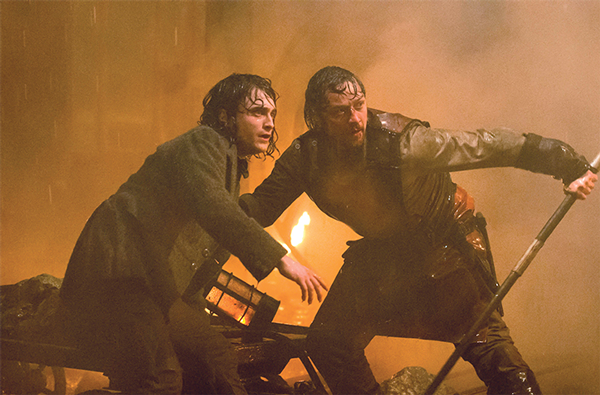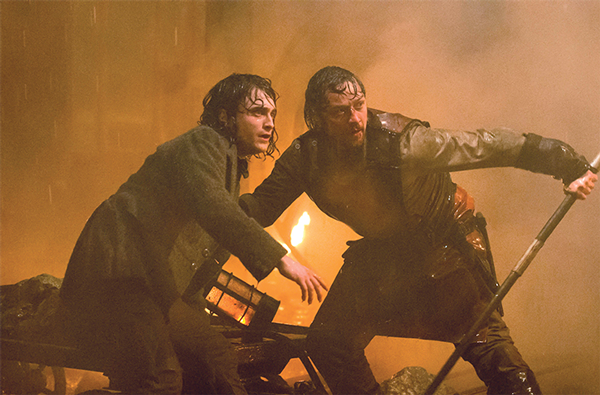 By Mayra Rosales-Montoya
In director Paul McGuigan's adaptation of Mary Shelley's 19th-century horror novel "Frankenstein," we see things from the point of view of the mad doctor's loyal assistant, Igor.
Dr. Victor Frankenstein (James McAvoy) is only beginning his descent into madness, searching for animals parts at a circus for his latest experiment. Cue the genius circus clown and physician who is later introduced as Igor Straussman (Daniel Radcliffe).
He immediately attracts Frankenstein with his obvious intelligence. Frankenstein decides to rescue him from the circus, but this apparent act of kindness hides ulterior motives. The movie, titled "Victor Frankenstein," begins to develop when Igor naively agrees to become  Frankenstein's assistant on a mystery experiment. Here begins the plot that later transforms into the story we all more or less know.
Radcliffe only strays further from his most famous role of Harry Potter, but in the best of ways. Of all his weird recent roles, this is his weirdest yet — complete with runny clown makeup, dreads and a hunchback. Radcliffe's acting is spectacular in this film as he plays a character far more timid and innocent than we are used to seeing from him.
One of this movie's best features is its use of cinematography. There are several scenes that keep the audience silently glued to the screen, but the best waits at the end — when the experiment is revealed.
After such a dramatic beginning full of life and color, the film starts to slow down to let the audience catch up with the plot. But the  sluggishness doesn't last long enough to let audiences lose interest.
Once you get past the downtempo, "Victor Frankenstein" does a great job of reeling its audience back in. Set in a dark and deathly storm, the closing scene is dedicated to the sheer madness and science gone wrong.
The ending is action-packed and nerveracking as we finally meet the project Frankenstein and Igor have been working on. Such a tragically beautiful grand finale was definitely worth sticking around for.