Classes canceled until pool fixed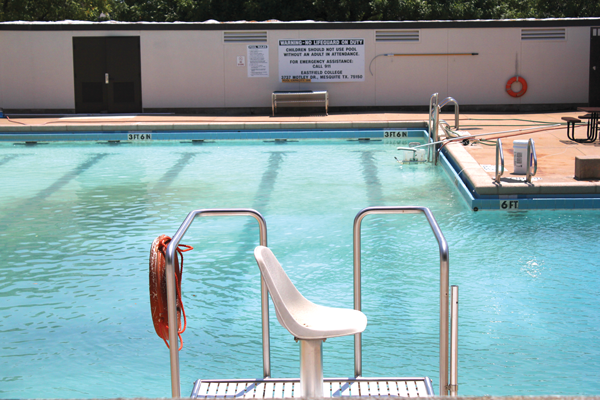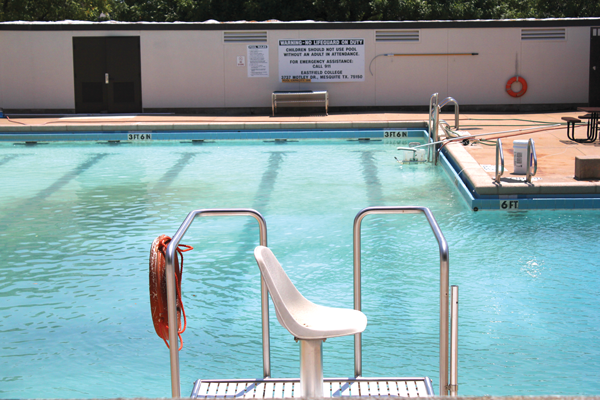 By Brianna Harmon
The campus pool is expected to remain closed until March 2016 and all water classes, including scuba diving and swimming, have been canceled for the 2015-2016 academic year.
The pool has been closed since October, when officials determined that multiple maintenance issues needed attention.
"We had a lot of parents call us and ask if we still had [swim classes] and unfortunately we had to tell them it was closed," said Megan Harris, administrative assistant in the division over athletics. "I felt horrible because there was a parent that came in with a little boy and you could just tell in his face how upset he was."
Students and employees can usually use the pool for free. A lifeguard is on duty during classes and recreational swimming hours.
"We have what I think is most different from most other campuses," said Michael Brantley, director of facilities services. "We have a whole athletic system and our pool is a good part of it. I can't wait till summer to see everybody use it."
The Dallas County Community College Board of Trustees has approved repairs to the pool's piping, water pumps and the original inlet jets and nozzles.
The jets and nozzles are either clogged or damaged, which makes it difficult for the pool to circulate water, Brantley said. The piping has cracks, making it hard to heat the pool. To help fix the heating issues, Infinity Contractors International will be placing boilers in the pool house instead of running the heated water from farther away on campus.
The repairs will cost $247,321.
"It's long overdue," Brantley said. "For 40 years, it has been phenomenal. So this is a renovation well worth $200,000 to get us the next 40 years out of the pool."
The pool is home to classes such as scuba diving, which offers certification through the Professional Association of Diving Instructors, advanced scuba diving, swimming classes and water aerobics.