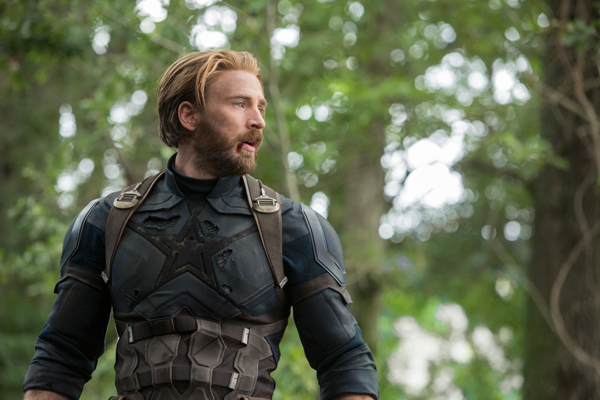 Let's be real. No matter the number of positive or negative reviews that come out about "Avengers: Infinity War," you're going to watch the crap out of that movie anyway. It's too massive, too ballsy and just way too much of a cinematic novelty to be ignored.
And you shouldn't try to ignore it. The film lives up to its hype, presenting a devastatingly consequential storyline that doesn't pull any punches.
As movie lovers, comic book nerds or just fans of overwhelmingly attractive lead characters punching things and cracking jokes, we get so much from this Anthony and Joe Russo-directed epic.
[READ MORE: 'Blockers' not worth ticket price]
The action and fight scenes are endless yet always have a lot at stake. The character team-ups, particularly one that was teased in the trailers including Iron Man, Spider-Man, Star-Lord and Doctor Strange, are out of a childhood dream.
The banter among the different characters is mostly charming. If you're not a fan of Marvel humor during serious moments, this is not the movie that's going to win you over. Close your eyes and cover your ears when Star-Lord says anything.
Thanos is easily the best Marvel villain to date, despite us getting very well received Marvel antagonists lately in the form of The Vulture in "Spider-Man: Homecoming" and Erik Killmonger in "Black Panther."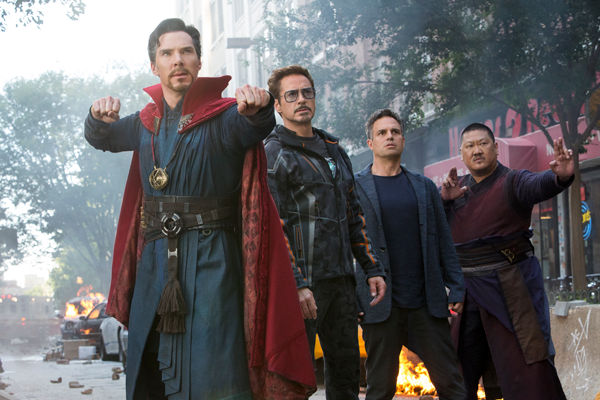 Thanos just has it all. He can fight toe to toe with every single one of our heroes. His presence feels dangerous. He begins the film as a seemingly one-dimensional figure obsessed with power, but slowly develops layers of depth (and dare I say a hint of justification?) in the form of his relationship with Gamora and the motivation behind his mission for slaughter. His monologues are spine-chilling every single time.
Once the film begins to fixate more and more on the mad titan, the story begins to feel like a Greek tragedy, one that seems to get more and more hopeless.
Despite all the character arcs we get and different journeys we embark on, in an effort to defeat him, Thanos is still playing puppet master. He is consistently diminishing the chances to defeat him and is only limited by his own "sacrifices."
But let's back up before I say too much.
As unprecedented and in many ways phenomenal as this movie is, it isn't without its flaws. Some may say that the film feels incomplete while others argue that it's too crowded. Of the former: this is what we should have expected in a way.
[READ MORE: 'Panther' carries itself like the cultural movement it's destined to become]
Audiences and critics should have known when the films were originally titled "Avengers: Infinity War Part One" and "Avengers: Infinity War Part Two" that this was going to be an arc that is ultimately resolved over two films. Marvel changing the names should have fooled no one.
The only issue I had with the film is the latter. Because of sheer size, it does take a moment to get everyone settled, to know where each one of our heroes is at and what they're up to (cue location font). Once we get about halfway through the film, this isn't much of an issue. So yeah, I know you're going to watch it, and I know you're going to enjoy it.
'Panther' success set to change black representation in film