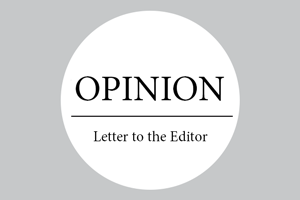 Dear Editor,
The places and foods mentioned in the April 2019 article "Five vegan dishes to meet your leafy needs" are a good place to start for those interested in healthier, cleaner eating. 
I, too, heartily recommend the nachos supremo at Spiral Diner and the spicy muchacho pie at Pizza Lounge, both of which I have tried and rate five stars. 
Another commendable vegan pie at Pizza Lounge is the sofa king, which features four types of meats, including bacon, and mozzarella cheese.  
I have avoided eating at Spiral Diner ever since they hiked up their prices, but if one has spare change, they should order the big kahuna burger and ask for the famous beyond patty.
One place which I felt was missing from the article was El Palote Panadería, located a mere 10 minutes from campus. 
El Palote Panadería is a vegan restaurant that sells a great variety of delicious foods such as tacos, nachos, rice and beans and desserts such as sweet breads. 
Also, as previously mentioned, it is only 10 minutes away from Eastfield, so it's easy to stop by post-class. 
I personally recommend the chicken sandwich, which comes with fries and genuinely tastes like the real thing; the nachos, which are arguably better than Spiral Diner's; and, last but not least, the chocolate-glazed doughnuts.
Thank you for the article, and I encourage anyone interested in plant-based eating to attend one of the Plant-Based Nutrition Club's meetings.
Sincerely,
Diana Tezock
President 
Plant-Based Nutrition Club