Editor's note: This story was originally published Nov. 12, 2015, but was attached to "Hot, hot hot: Salsa tasting."
Chef Lydia Gonzalez's Savorista Café is labeled as a Latin American restaurant, but such a label does not tell the whole story.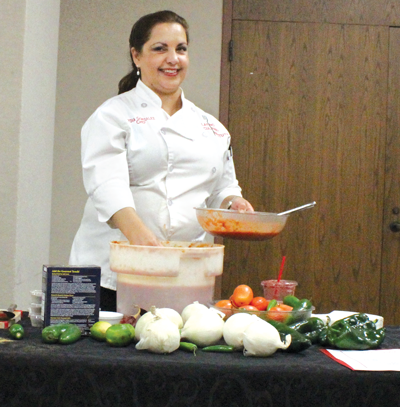 Savorista has a diverse menu, which includes sautéed shrimp linguine, chicken wraps and a variety of hamburgers and subs.
It's a small café located near various banks, firms and publishing and software companies. This drives the atmosphere of Savorista, which is filled with professionals enjoying Gonzalez's food made, as she states, "for the love of food."
The Southwest Grilled Chicken Wrap, priced at $5.75, is loaded with black beans, corn, tomatoes, mixed greens and, to my delighted surprise, sunflower seeds.
The wrap is soft aside from the sunflower seeds that give it a nice crunch and is nicely accompanied by Savorista's iced tea.
It is unfortunate that Savorista Café is only open from 11 a.m. to 2:30 p.m. Monday through Friday. Its quick service and delightful meals would make it a breakfast go-to. Nevertheless, Savorista Café is a nice, small restaurant for a quick bite.
[READ MORE: Serj books creates novel, laid back environment]