Impact of civil rights leaders' language examined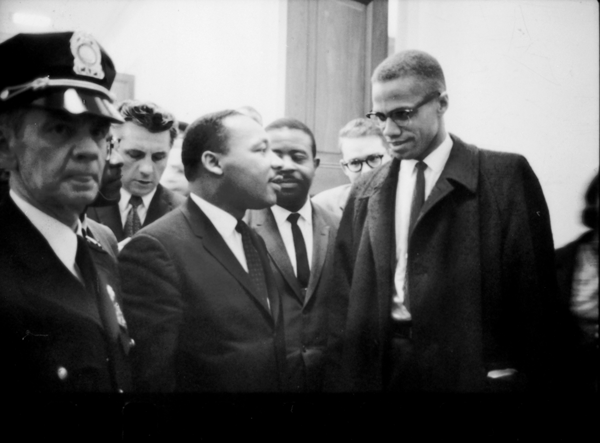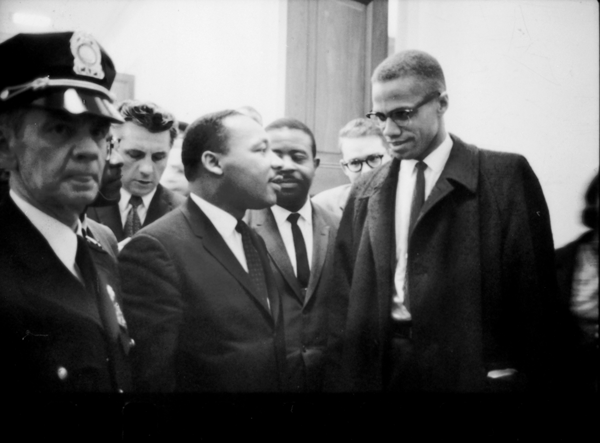 By Jasmine Oliva
Who was the better orator: Martin Luther King Jr. or Malcolm X?
As part of Eastfield's African-American History Month celebration, the Office of Student Engagement and Retention held a presentation Feb. 17 titled "The Power of Words: Examining the Speeches of Civil Rights Leaders."
Students and faculty gathered to watch speech professor Courtney Brazile and Executive Dean Courtney Carter Harbour engage in a debate that analyzed the use of rhetoric in King's "I Have a Dream" and Malcolm X's "The Ballot or the Bullet."
Brazile and Carter Harbour elaborated on each leader's use of Aristotle's persuasive appeals and asked the audience to decide who between King and Malcolm X was the greatest orator during the civil rights movement.
Brazile noted King's credibility as a doctor and minister, while Carter Harbour argued that Malcolm X earned his "PhD in the streets." While Brazile said King gained his respect through rhetoric and a peaceful approach, Harbour countered that Malcolm X "embodied" the frustration felt by African-Americans after they experienced no real change preceding the March on Washington.
"Some of them may deem Martin Luther King to be the better speaker or Malcolm X to be the better speaker, but I think that the larger picture is just to really have the students think about some of the powerful messages that both of these figures conveyed during their time," Brazile said.
Though King is still widely regarded as the most notable speaker of the civil rights movement, Carter Harbour hoped the audience would study the message of Malcolm X closely and question previous criticisms of his work.
"I just hope the students will re-examine perhaps what they have heard, what they have read, particularly about Malcolm X in a different way and maybe look that these two speakers as working cooperatively and collaboratively in a way that both contributed to the civil rights
movement greatly," she said.
Finance major Francisco Villanueva found himself inspired by the newfound information on Malcolm X. As an aspiring politician, Villanueva admired Malcolm X's qualities and abilities to "speak publicly, get someone's attention and make them believe in you."
Brazile and Carter Harbour agreed that because King and Malcolm X have many strengths and weaknesses, there is no real winner to the debate.
"You have two different men who really have a common ground of wanting to see equality for black America but had different ways of going about it," Brazile said.
The debate was just one of the African-American History Month events that got students talking.
Forums on affirmative action and the business behind soul food were two topics explored earlier in the month.
"I feel like we're in a really great environment for learning with all of these different types of seminars and topics that faculty are willing to explore and allow students to explore with them," Carter Harbour said.
African-American History Month events continue at 10:10 a.m. today with the presentation "What Exactly is 'White Privilege'?" in C-295 and 11 a.m. with the Historically Black Colleges and Universities Transfer Fair.