Newspaper writing saved my life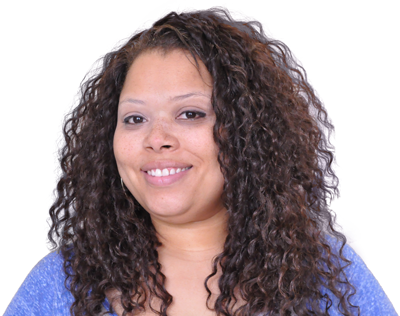 By Keturah Jones
I recently had the opportunity to watch the movie "Good Night and Good Luck." It was about a journalist who took on former Sen. Joseph McCarthy when the senator claimed communists and Soviet spies were infiltrating the United States in the 1950s. After each news segment, the journalist would end his broadcast with the phrase "Good night and good luck."
I am not one for saying goodbye, but my time here at Eastfield and with The Et Cetera is coming to such a bittersweet end. From writing columns that evoked emotions, to articles that told of sin and redemption, I had a wonderful experience and platform while writing each one.
I will be graduating this week and moving on to become a broadcast journalist. I have started to reflect on my time here and thought of what could I say to those of you whose journeys are just beginning and those of you who feel like giving up. One word came to mind: Fight.
When I first came to campus to register, I had hope despite my fear and doubt.
As a single mother with three kids and no job, I knew that education was the key to me reaching my goals and bettering my life.
I thought that I was too old to go back to school and that it was too late to start over, but I fought my insecurities and took the first step to begin the rest of my life. Even after registering, I was not sure what I wanted to do. I was not sure I would be good at it.
I have always had a passion for writing and speaking in public, so I thought I would do well in writing classes. When I received my first class writing assignment back, the paper had red all over it. With tears burning my eyes I went up to my professor and said, "Ms. Stanford, if I don't have what it takes as a writer, please let me know now so that I can change my major." She looked at me and smiled and told me that I would be all right.
Fighting what I thought was defeat, I continued to write and soon was introduced to The Et Cetera. My first published piece was a small highlight of a club on campus. I was so happy, you would have thought I just won a Pulitzer. Seeing my name next to my work gave me confidence I never had. As my writing became more prevalent, others started to believe in me, but I still did not believe in myself.
That was until I attended the Texas Intercollegiate Press Association conference. I sat at the table fighting back tears as I heard many of my fellow writers' names being called out for awards. Feeling like I had not contributed or made a mark in the world as a student journalist, I hung my head down, thinking I would give up. I was going to withdraw from school and just find a job that would support me and the kids. In the middle of my pity party, I felt people patting my back, shouting and pointing to the screen.
Through my tears I saw my name under the first place category for column writing. Before I could take my next breath, my name popped up on the next screen for first place headline writing. I was fighting back the tears because no one knew how close I came to giving up that day. That day I found a purpose and a place where I belong. I learned the valuable lesson to never give up and fight past my feelings.
So the message I will leave to you is: fight. Classes will get hard. Fight. Life will get hard. Fight. Each step that you take will get you closer to your dream, but you must be determined to fight and not be defeated. Do not be so quick to give up because you could be one step away from victory.
I would like to say thank you to my professors, staff and friends who have supported me. Thank you to Sandy Hampton for posting my columns in the window of Upward Bound and a special heartfelt thanks to Professor Lori Dann for showing me support and how to fight through the tough times.
Thank you for believing in me. The Et Cetera saved my life. As I have stated before, I do not like saying goodbye, so I will say this: goodnight and good luck.