Women deserve leadership roles in U.S.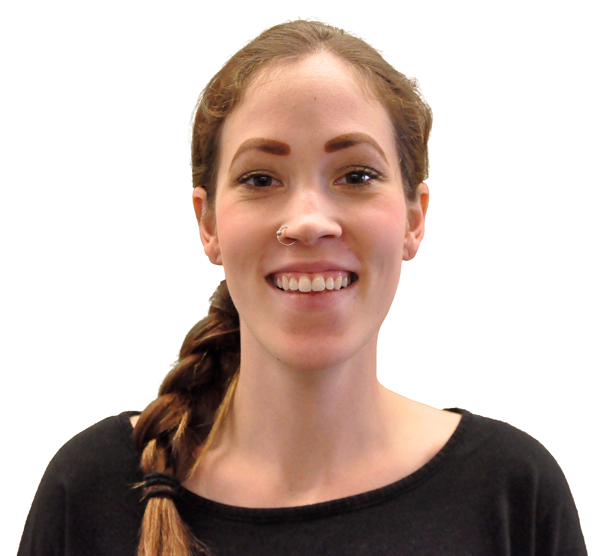 By Courtney Schwing
"You can be anything you want to be when you grow up," my dad said.
"Anything?" I said.
"Yes, Courtney, you can do whatever you want as long as you stay in school and work hard."
Well, Dad, Loretta Lynch went to Harvard College and Harvard Law School. She was the U.S. attorney for the Eastern District of New York. When President Obama nominated her as U.S. attorney general in November 2014, her confirmation was delayed for five months. The delay was third in length behind former attorney generals Edwin Meese III and A. Mitchell Palmer.
Potential 2016 presidential candidate Hillary Clinton attended Wellesley College and Yale Law School. She was a first lady, a New York senator and a former secretary of state under President Obama. Despite her accomplishments, the media continues to highlight minor blunders such her using her personal email for government matters.
Both women have been criticized for the support they have shown to the president's use of executive action on immigration reform.
Parents, do your daughters' educations or the accolades they may receive really matter? While women are now more accepted in politics, some still believe they aren't as competent as their male counterparts.
Clinton is often compared to or packaged with her husband, former president Bill Clinton. Citizens have also created phrases such as, "four years of Hillary is four more years of Obama."
Why are these women's capabilities tethered to their husbands and male colleagues? Sarah Palin, Wendy Davis and Nancy Pelosi are qualified for high positions of political leadership. However, some American media and citizens demonize them over their relationships and focus more on their appearances than their qualifications.
Earlier this year, Wendy Davis was the Democratic nominee for governor of Texas. Davis was scrutinized for her relationship with her former husband and her two abortions.
The media ignored her education with Texas Christian University and Harvard Law School. In May 2011, Davis led a filibuster against a budget bill that cut $4 billion from public education in the state. A special session had to be called by Gov. Rick Perry. In June 2013, Davis held an 11-hour filibuster to block Senate Bill 5, which put heavy restrictions on abortion in Texas.
While her remarkable filibuster made the cover of Texas Monthly and she graced the cover of The New York Times Magazine, Davis' pink Mizuno Wave Rider 16s defined that historical moment.
Rather than focusing on Davis' advocacy for women's rights, opponents denounced her pro-choice stance. Davis' campaign was a prime example of what happens when a woman brings women's rights to the board and is denied the opportunity to change lives.
With male politicians, society focuses on their achievements, values and experience.
My personal hero is John Fitzgerald Kennedy. A brilliant man and successful politician who had a very sophisticated foreign policy outline, Kennedy was one of the most prolific presidents in U.S. history.
However, JFK was a philanderer who knew that he was handsome and came from a family of wealth and notoriety. He publicly disgraced his wife countless times. Americans knew this, but accepted his infidelity because he was still a strong leader and had the education, experience and political flair.
Double standards, anyone?
More women need to be filling the seats of political positions. America wasn't just founded by men. Women birthed the men that dominate our government. Women have set the table and the time has finally come for them to take their place at it.
Currently, Liberia, Argentina, Switzerland, Lithuania, Brazil, Kosoro, South Korea, Central African Republic, Chile, Malta and Croatia all have women serving as president. Angela Merkel serves as Germany's chancellor and Margaret Thatcher served as the prime minister of the United Kingdom from 1979 to 1990.
Equal wages, equal employment opportunities and the right to their own bodies is just as important as other issues happening in our country. Women's rights didn't die with women's suffrage or Roe v. Wade. It will not end until there is financial, social and political equality of the sexes. A woman's perspective is just as necessary as a man's, especially in one of the largest countries of the modern world.
If women are considered to be an integral role in civilization, they do not deserve to be limited by stereotypes in politics.
For those who view women's rights as a left wing extremist endeavor, I encourage you to take a long, hard look at the women in your life and ask yourself how our current political system disenfranchises them.