Puppy love brings joy to Ward family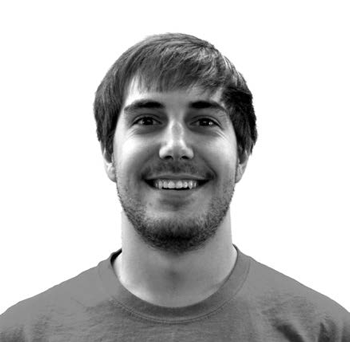 By Parker Ward
As I approach, the beast's ears perk up. His head turns and his eyes focus on me. Realizing his territory has been invaded, he begins making noise.
His muscles tense as he prepares to strike.
He lunges and lands gracefully on the soft leather.
There he sits as he allows me to pet him.
The "beast" is my puppy, Lucky. Every time I walk through my front door, he is there on the couch, waiting for me to say hello. Lucky is a Shih Tzu and Poodle mixture who is less than a year old.
While most people adopt their dogs through a shelter or close friend, I found Lucky on Craigslist last August. His owner gave him up because they were moving to a new apartment.
We didn't know much about him when we first got him, but we were certain that he was going to be the perfect pet for us.
As a child, I was very interested in animals. I raised everything from hamsters to fish and even took care of parrots that would yell curse words non-stop, but I never had a dog.
So when I brought Lucky home, I didn't know what to expect. It felt weird the first time I let him go outside and experience our backyard. Sure, I had let other dogs outside, but I had never let MY dog outside. Much to my relief, he enjoyed it out there and even demonstrated that he was potty-trained.
Since those first fateful days, Lucky has acclimated and has a long resume of things to show his level of comfort, such as stealing socks out of everyone's rooms, eating homework and destroying "impossible to destroy" toys.
Above all else, he has been the perfect dog for my family. When my mom comes home from work and needs to rest, he will lie next to her. When I need something to distract me from everyday life, he will play with his rope toy nonstop. When my father needs some time to think, Lucky is the perfect companion for a walk.
Whenever anyone leaves the house now, we all check to make sure that there is someone there to watch and play with Lucky. When we go out of town, we bring things Lucky might need. Our dog is always on our minds.
Dogs make people happy. In these last few months I can already see a noticeable change in my family's behavior. Everyone is more outgoing and more open to change.
I have found myself enjoying more of the little things in life. Before getting my first dog, I thought the whole "man's best friend" phrase was completely cliché.
Lucky is no therapy dog and does not have any special training, but he is my dog. I would not trade him for the world.