By Andy Carrizales
Growing up, I would have Harry Potter movie marathons with my cousins and wait for what seemed like an eternity until the next book or movie came out. Seeing Hermione's big, messy hair and Harry's glasses as they went on their adventures helped bring life to the characters.
However, I've always found myself disappointed over an enchantment, a scene or a detail that was changed from the book.
Although adapting literary works into movies has always played an important part in cinema, a great number of young adult books have been transformed into films over the past decade. After the wild success of the J.K. Rowling-inspired film series, it seems like similar books received movie contracts overnight.
Romance, dystopian societies and supernatural or magical elements quickly became popular themes.
There is, of course, a list of guidelines for any of these films: 1) they have to be based on already successful books; 2) it is desirable that they can produce a new movie every year or two; 3) the author must be open to suggestions and changes that will make the movie more commercial and appealing, no matter how successful the original story.
Often, details are changed to make these movies more commercially appealing to a larger population. It is the personal opinion of every moviegoer if this improves the story.
Personally, I am still angry about how the death of Lord Voldemort in "Harry Potter and the Deathly Hallows: Part 2" was handled. Although a terrific demonstration of special effects, his film death greatly differed from the book. The symbolic nature of the Dark Lord's end doesn't get through to the film audience when his body magnificently disintegrates into confetti. The next great successor after Harry Potter was "Twilight." Stephenie Meyer's fictitious romance between a vampire and a human girl captured the hearts of 14-year-olds around the world. With a soundtrack that included Florence and the Machine, Paramore and Muse, the film adaptations added one more item to the list of requisites: a commercial soundtrack that involves contemporary, profitable artists.
After "Twilight," "The Hunger Games" by Suzanne Collins took over the screens. The story depicts a future dystopian society where people are governed by a web of corruption and deceit, and shows how a teenage girl's resistance becomes the root for revolution.
The movie's first installment, directed by Gary Ross, was a strong beginning that could have worked as a standalone film. The next two films, directed by Francis Lawrence, focused much more on the fictitious Capitol's view of the games, which in turn seemed more like a superficial view of the original story.
The soundtrack albums for "The Hunger Games" series include big names such as Taylor Swift, Lorde, Coldplay, Ellie Goulding, Imagine Dragons and Christina Aguilera. Not wanting to let the commercial success go, the last book was adapted into two movies.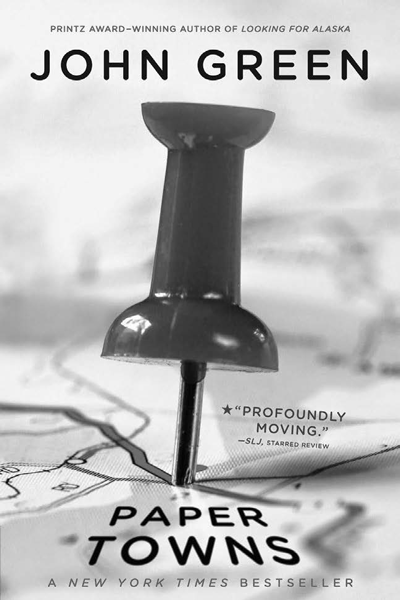 I am still unsure about this practice. The extension of the story keeps the magic alive, and the longer screen time allows for more details and greater development of characters and scenes. However, sometimes the original story drastically changes in the hope of staying relevant for one more year to attain commercial success. Studios and producers profit from doubling box office revenues and selling more merchandise, effectively exploiting the market.
It is annoying how Hollywood desecrates these stories. Although some adaptations start out truthful and faithful to the book, by the second or third installment the stories are no different from the thousands of commercialized Hollywood films. Such is the case with "The Hunger Games." Of course, not all movie adaptations have been fruitful. Some books intended to be film series have cut their time short, rushing to an ending in order to save money on production.
"The Mortal Instruments" falls under this category. A commercial failure, Cassandra Clare's series will come back as a TV show.
The "Divergent" trilogy by Veronica Roth is also walking the line. Although the first movie underperformed, a second installment has made it to theaters. Whether a third movie will complete the film series could be determined by the success of "Insurgent."' "50 Shades of Grey" also awaits final confirmation about its film sequel. Although it enjoyed great commercial success in its opening weekend, it fell victim to criticism, most of which focused on how the erotic story lost much of its appeal when turned into a movie.
Of course, it doesn't always take a sequel to make a book desirable for film adaptation. Various stand-alone books by the same author can also be the subject of movie packages.
The heartbreaking depiction of young love in John Green's "The Fault in Our Stars" saw box office success and allowed for two more of his literary works to get translated onto the screen. The upcoming "Paper Towns," featuring supermodel Cara Delevingne, will premiere this summer. Green's first literary success, "Looking for Alaska," is undergoing discussions about production.
Markus Zusak's "The Book Thief," Stephen Chbosky's "The Perks of Being a Wallflower," Meyer's "The Host" and Gillian Flynn's "Gone Girl" were all adapted to the screen, each enjoying different levels of success.
Although movies can sometimes bring new life to book characters, it is not interesting to see this happen when all the movies resemble other works of a similar genre or format.
By trying to create a blockbuster film, studios play it safe, leaving out many of the most revealing details that give character to the literary story. Therefore, even though movies might be visually appealing and a great source of entertainment for a couple hours, it is always better to read the book and not rely on a compressed, tainted version of the story.