Are you prepared for the world to end?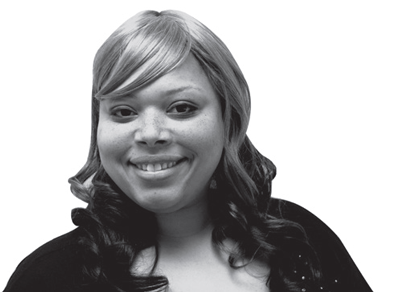 By Keturah Jones
"Kiki," my father said in one of our weekly telephone calls, "We don't have long on this earth. The Rapture is upon us and it can happen any minute. This thing is almost over. Are you ready?"
After an awkward silence, I wondered if he really wanted an answer from me. I did not want to talk, or much less think, about the world ending.
At midnight on Jan. 1, 2000, a catastrophic phenomenon called Y2K was to occur. Every computer in the world was supposed to crash. The event would leave the world without food, water or electricity. To prepare, many stocked up on essentials and other items such as candles and generators.
Since then we have opened our minds to the possibilities of zombie, nuclear and pandemic-related apocalypses. I am not certain if the world will ever come to an end, but something is going on around us that does not feel right.
In the past decade, the planet has experienced unexplained weather occurrences and people have committed horrific crimes such as mothers trying to eat their newborns and giving their toddlers cocaine in their bottles. Most Christians believe the end is near based on the Book of Revelation. I asked one Christian: What has led you to believe that the world is about to end? They quoted scripture about earthquakes, wars and how the weather would be out of season. What I do know is that no one knows how, when or where the end will occur, and ends always lead to new beginnings.
I wanted to ask my father if anyone was ever ready. How could we be prepared for the unknown?
From the beginning of time there have been many debates about how this world began and how it will end. Christians believe you must accept Jesus as your personal Lord and savior and follow rules set by the Bible to prepare for the end. Hindus believe that we pass from one life to the next and that our next life is determined by how we act in our current life.
To those who do not have any religious connection to the end of the world or worship any god, we are just going through the circle of life. No one likes endings. Thinking about the world ending is a scary thought and a topic that I hate to discuss. At the same time the curiosity of the end is intriguing to many. Christian or otherwise, one cannot ignore the possibility of the world ending. Even Hollywood has profited from the craze. I am not sure what being prepared means for you. What I do know is that something is happening in the world around us and I want to be ready.
Now is the time to hold on to what you believe in and stand by it. Being prepared might mean living your life according to biblical principles or it may mean just loving others and doing good deeds. Whatever it may be, make certain that when the end does happen you can look at your life and be happy with the way you lived.