Equal pay is long overdue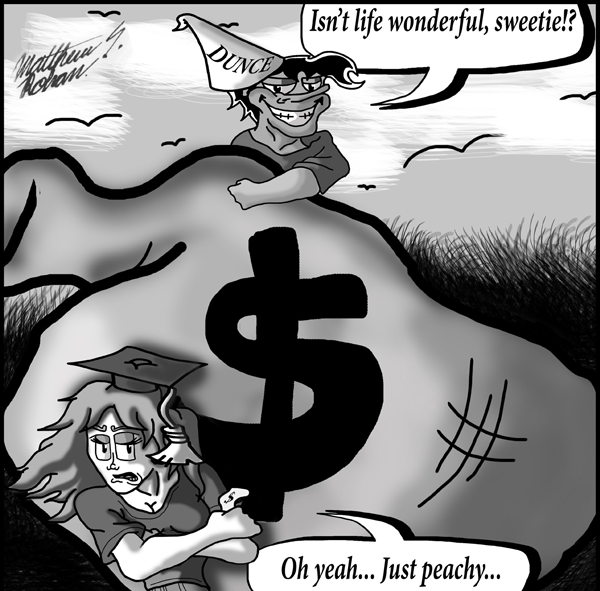 Our View
After winning an Academy Award for her role in the film "Boyhood" last month, American actress Patricia Arquette ended her acceptance speech by advocating equal pay for women.
Her speech brought public attention back to the gender-based wage gap in America after years of smaller squabbles between groups on both sides of the debate, and we think it could not have come fast enough.
The most popular statistic shows that women earn 77 cents for every dollar men make, and this drops as low as 54 cents for minority women. But it's undeniable that women are earning less than men across the country.
According to a report published by the American Association of University Women earlier this year, the wage gap exists in every state and in nearly every occupational field, including those that are female-dominated. Texas women earned more than the national median at 79 cents per dollar, but the amount fell as low as 66 cents per dollar in Louisiana.
Although childless women still earn less than the average American man, women with children often earn even less. Whether they are pressured to stay at home to tend to the family or are struggling to juggle family life and an active job, many ambitious mothers do not have the time, resources or support to pursue a career, much less a degree to help them claim that career.
Stereotypical gender roles play a part in this problem, but some hurdles, such as the climbing costs of childcare and higher education, also limit women with children.
Additionally, the average American woman has been proven less likely to negotiate for a higher salary than the average American man.
Career-minded women should learn proper negotiation techniques and research the value of their occupational position long before the question of salary should ever enter their mind.
Things are improving for women. But if the statistics prove nothing else, they are not on equal footing with men when it comes to wages. While discrimination won't disappear overnight, there are still steps we can take to promote equality in the workplace.
In the past two years, laws making it easier for women to sue their employers failed in both Congress and Texas.
Last year, the Paycheck Fairness Act — which requires that businesses provide proof that any wage discrepancies are determined solely by job qualifications while making it more difficult for them to retaliate against questions of gender-based wage differences — was once again rejected by the Senate.
We need to act in order to change. Women deserve to be paid an equal wage for equal work, and it's rather shameful that it took an Oscar acceptance speech to remind us.