Life is precious, so make the most of the time you have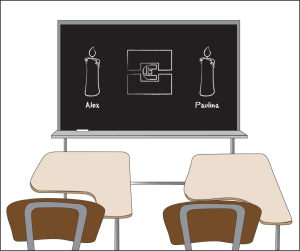 YOLO — You Only Live Once. Those words seem to be plastered on every Twitter and Facebook page these days. The meaning is obvious: you should do whatever you can to live life to the fullest, because no one lives forever.
But too often people abuse the term, cheapening its worthwhile message by using it as an excuse to do whatever they please, regardless of the consequences. Life is precious. No one, young or old, is guaranteed to live another day.
As we learned during the recent Vazquez family tragedy, young people are not invincible. Life is too short to be taken for granted.
Too many people fool themselves into believing they will live beyond their twilight years. They rarely give consideration to what is going on in the world around them because they are too caught up with planning their lives to notice their surroundings. Life tends to pass them by because they fail to pay attention to what's happening at that moment.
Living life to the fullest isn't the same as pulling a stupid stunt or choosing to eat an extra slice of cake.
It doesn't mean you should rush through life making spur-of-the-moment decisions and doing impulsive things you will regret later. Consider doing something worthwhile.
Go to college. Earn a degree.
Learn another language.
Travel the world and experience history.
There's so much we can do with our lives if we only tried.
Regardless of age, we all have a chance to start anew, to make worthwhile decisions and improve ourselves through our actions.
None of us are immortal. No one can be certain they will live to see another day.
That doesn't mean we can't enjoy what we have.
So think of what it truly means to only live once.
Do you really want to squander what little time you have on decisions that could potentially shorten it?