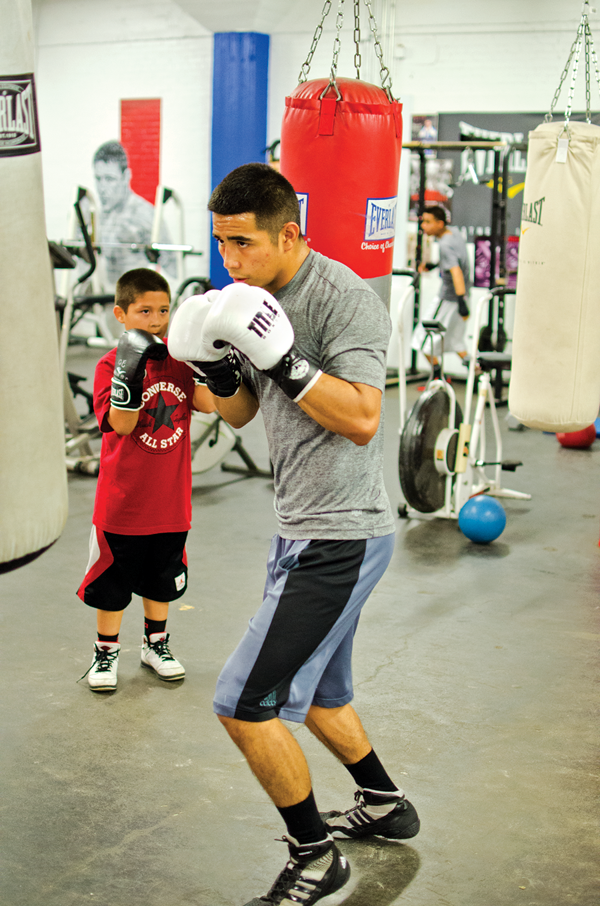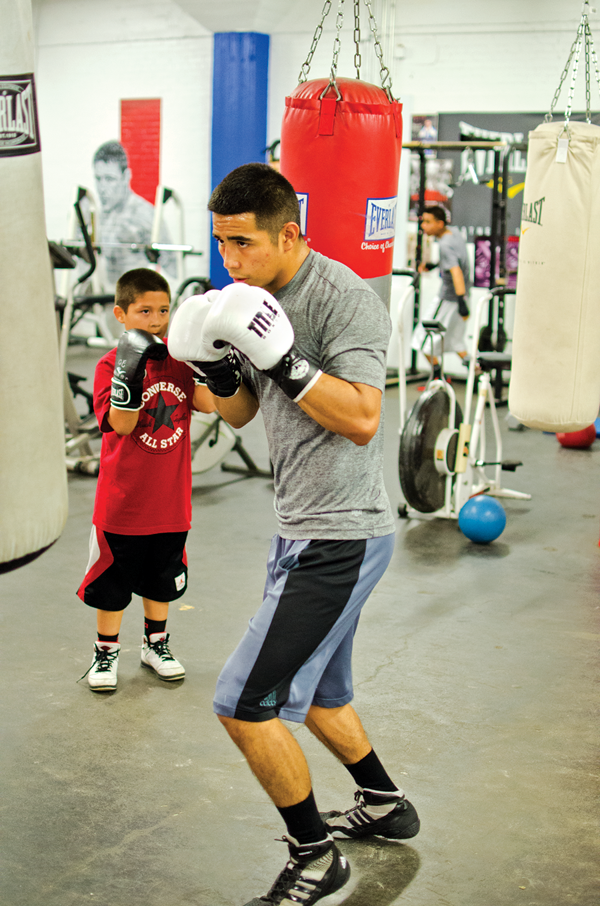 BY KEVIN CUSHINGBERRY JR., EDITOR IN CHIEF
April 12 was a typical day for Jose Rodriguez. He went to school, then to work at the Omni Hotel and finally to the gym.
The next day was anything but typical. As the rabid fans inside American Bank Center in Corpus Christi cheered him on, Rodriguez earned the third knockout of his young career, improving his professional boxing record to 7-1.
Rodriguez, a 20-year-old full-time Eastfield student, made his professional boxing debut in the summer of 2011, knocking out his opponent in the first round. He went on to win his first six professional bouts.
At school, no one even knew.
"I feel like a regular person," Rodriguez said. "I just do an extraordinary thing. I've been fighting since I was little, so it's normal to me."
When Rodriguez was 10 years old, he told his father he wanted to be a world champion. His father had always been fascinated with boxing's best Mexican fighters: Julio César Chavez and Oscar de la Hoya. The Rodriguez family found a gym close to their Pleasant Grove home, and Jose began his amateur career, training under former Golden Gloves champion and professional boxer Hector Peña.
Peña's original La Familia Boxing Club was located inside a junkyard. He said the owner of the junkyard liked boxing and wanted to help kids in the community, so he allowed them to use a building in the back.
"When Jose first came in there, he was a short, chubby kid." Peña said. "He weighed about what he weighs now. He's grown a lot as a fighter. He's grown a lot as a person, too."
Rodriguez evolved into a raw prospect in a matter of months. He spent his summer running sprints and doing sit-ups until sundown.
"When I first started, it was tough," Rodriguez said. "I went from doing nothing, just being a kid, to hard work in the gym every day. It was like a job to me, but I grew to love the sport."
His work paid off. Rodriguez was a Dallas Golden Gloves champ at age 12. He won two more Dallas Golden Gloves, then took the State Silver Gloves and State Golden Gloves at age 17. This success brought back Rodriguez's youngest ambition: fighting with the best.
"I wanted to turn pro in high school," Rodriguez said. "[Peña] wouldn't let me. I was 17, and he just wanted me to get more experience. I decided I would go pro after I won my final Golden Gloves in 2011. I turned pro fresh out of high school at 18 years old."
Rodriguez, who graduated from Skyline High School in 2011, was offered an academic scholarship to the University of Texas at Arlington. However, he had to make a tough decision about his career path.
"I turned the scholarship down because I wanted to turn pro," he said. "I knew that going to Arlington would have taken me away from the gym. I chose boxing, but I'm still going to school at Eastfield so I can be close to home and do both."
Rodriguez said he still remembers watching pay-per-view boxing matches with his father when he was young and noticing each boxer's skills.
"I have my own style," Rodriguez said. "But I remember De La Hoya had a good left hook. He was one of my idols. Now I'm known for my left hook."
Fellow professional Carlos Martinez, who has trained with Rodriguez for 10 years, said Rodriguez displayed great potential as a pre-teen.
"The older he's gotten, the better he's gotten and the stronger he's gotten," Martinez said. "Sometimes I just think, 'Wow, this kid's come a long way.'"
Three years ago, Peña's gym was given a new name and location. Ring of Hope Boxing Club opened in October 2010. Peña said Rodriguez has grown into someone who young and aspiring boxers that come into the gym can look to for guidance.
"These kids in here they see him and see that he's boxing and goes to school," Peña said. "They see some of his fights on TV and they want to be like him. He's a mentor for them."