State Representatives: Meet the candidates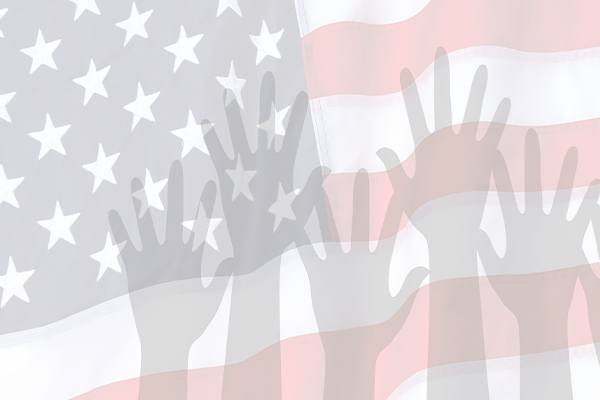 District 107
Victoria Neave (D)
Occupation: Attorney
Age: 39
Education: Attended Dallas County Community College District and Tulane University; bachelor's degree, government and politics, University of Texas at Dallas; J.D., Thurgood Marshall School of Law at Texas Southern University.
Experience: Has served two terms as a state representative. Vice chair of the House Committee on the Judiciary and Civil Jurisprudence. Member of the House Committee on Corrections. Democratic co-chair of the bipartisan Dallas Area Legislative Delegation. Has helped pass 16 bills into law, including the Lavinia Masters Act, which secured $50 million to address the backlog of thousands of untested rape kits.

Did you know: Is a first-generation college graduate and graduated in the top three of her class.

Platform: Is a strong supporter of women and believes in giving justice to survivors of sexual or domestic abuse. Believes in equal pay for equal work, saying it is beneficial for the economy and businesses. Says improving educational opportunities is the most important issue in Texas and believes all children, regardless of ZIP code, should have access to a good education. Wants to increase the budget for all school levels, K-12. Believes the state government should help college students through more financial aid. Is a gun control advocate and wants to believes in educating gun owners to make gun ownership safer.
Website: victoriafortexas.com
— Compiled by Hector Tarango
Samuel Smith (R)
Age: 29
Occupation: Engineer and small business owner
Lives in: Mesquite
Education: Bachelor's degrees in civil engineering and mathematics from the United States Military Academy at West Point
Experience: Served in the U.S. Army. Worked in land development and started his own small investment research business.
Did you know: Traveled the world for 10 years and has visited 17 countries.
Platform: Supports criminal justice reform to address high incarceration rates and overpopulated jails. Wants to release prisoners convicted for non-violent crimes if they have good behavior. Acknowledges that police tend to unjustly target minorities but would not defund police departments. Supports education reform and increased school budgets. Has proposed removing the STAAR test to give teachers more input in their curriculum. Wants to put more money into actual education and classroom supplies instead of sports programs, stadiums and office space. Believes everyone should have access to an education and that moral education is necessary. Wants to reintroduce God into schools, believing the Bible to be the best moral code. Believes immigrants should be treated respectfully and equally regardless of their status.
Website: samuelsmithfortexas.org
— Compiled by Hector Tarango
District 108
Joanna Cattanach (D)
Age: 39
Occupation: Writer and adjunct instructor of journalism, Dallas College Eastfield campus
Lives in: Mockingbird, Dallas
Education: B.A. in political science and M.A. in international journalism, Baylor University
Did you know: At age 3, Joanna and her brother were placed in the state's foster care system.
COVID-19: Believes in the seriousness of the virus, calling out several people who believe it be a "scamdemic." Has made several social media posts criticizing those who don't believe in following procedures such as wearing masks and social distancing.
Criminal and social justice: Strong supporter of women's rights. Believes every woman has a choice and deserves access to the healthcare they need. Wants to expand Medicaid.
Education: With teaching experience since 2006, she believes in "honoring facts, honoring voices, and appreciating free speech." Her primary reason for running for office is to "make a positive change for kids and schools." Wants to ensure that teachers are paid accordingly and that state education funding is reinstated.
Gun control: Supports legal gun ownership but does not support campus carry. Wants to increase background checks to prevent guns being placed in the hands of violent offenders.
Website: joannafortexas.com
— Compiled by Megan Ogembo

Morgan Meyer (R)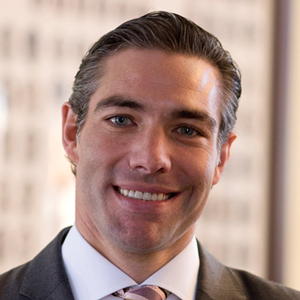 Age: 46
Occupation: Attorney and State Representative, District 108
Lives in: University Park, Dallas
Education: Bachelor's degree from Southern Methodist University; law degree from Washington and Lee School of Law
Experience: Chairman, Public Education Committee, General Investigating Committee.
Did you know: Has lived in locations across District 108 for 20 years.
COVID-19: Has provided links for COVID-19 relief, loan forgiveness and Workforce commissions on his website throughout the pandemic. Believes the main focus of the pandemic should be the safety of citizens. Has set up hotlines for domestic violence victims during this time.
Criminal and social justice: Is focused on combating child trafficking and assisting women who seek help from abusive relationships.
Education: Passed finance reform raising up to $300 million per year for Dallas ISD and $15 million for Highland Park ISD. With his membership on the Public Education Committee, Meyer was a key component in the passing of HB 3. HB 3, a school finance reform that has raised $9 billion dollars for public education.
Gun control: Supports open carry and has called for each school district to adopt an active shooter emergency policy.
Website: morganmeyerfortexas.com
— Compiled by Megan Ogembo
Ed Rankin (L)
Age: 63
Occupation: Leadership development advisor and executive coach
Lives in: Dallas
Education: B.S. in psychology, M.S. labor and industrial relations, Ph.D. in human organizational systems from Fielding Graduate University.
Experience: Most of his experience has come in the business world as an HR outsourcing practice leader and business development specialist and CEO of PeopleSolution.
Did you know: Holds a graduate certificate in evidence-based coaching.
COVID-19: Believes the COVID-19 numbers within the second wave are based on fake statistics.
Criminal and Social Justice: Wants to protect Texas and its citizens and stands behind the defunding of police. Believes a Texas law should be passed to protect victims from police wrongdoings.
Education: Plans to reduce the education budget by 4 percent per year.
Gun Control: Supports the right to bear arms and believes guns can be used in "positive and useful ways."
Website: voteedrankin.com
— Compiled by Megan Ogembo
District 113
Rhetta Andrews Bowers (D)
Age: 53
Occupation: Part-time educator with Garland ISD
Lives in: Rowlett
Education: Spelman College and Texas Southern University, bachelor's degree in Telecommunication with an emphasis on broadcast journalism.
Did you know: First African American to represent the District 113.
On COVID-19: Is working to provide safer conditions for frontline workers during the pandemic. Wants to expand affordable health coverage for all and provide more preventative care.
On education: Believes in "investing in our teachers, students and neighborhood schools" and promises to make that her top priority. Co-authored House Bill 3, an $11 billion public education investment.
Website: rhettabowers.com
— Compiled by Saru Adhikari
Will Douglas (R)
Age: 33
Occupation: Pharmacist and owner of Crimson Care Pharmacy Group
Lives in: Dallas
Education: Bachelor of science degree from the University of Oklahoma, 2009; doctor of pharmacy degree from the University of Oklahoma College of Pharmacy, 2013
Did you know: At age 29 he purchased the first of several small pharmacies and started his own business, Crimson Care Pharmacy Group
On COVID-19: As a pharmacist, Douglas has seen the pandemic up close and believes he is "well-positioned to lead the response and recovery against this dangerous pandemic."
On education: Supports a "robust public school system" that will provide Texas children with a modern education that will equip them well for the future.
Website: willdouglasfortexas.com
— Compiled by Saru Adhikari