Refusal to recognize same-sex marriage violates basic rights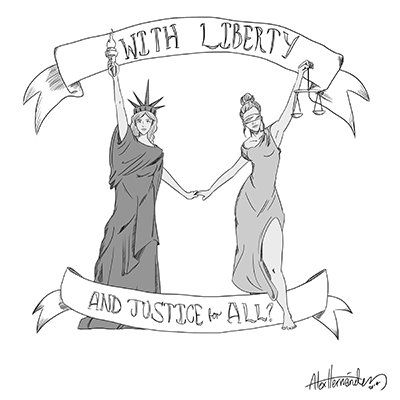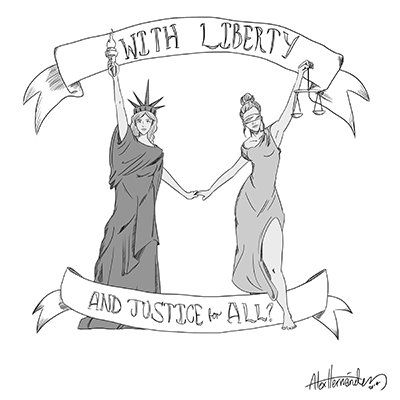 The gay marriage fight has come to Texas.
After the marriage rights of two same-sex couples were revoked upon moving to Texas, U.S. District Judge Orlando Garcia in San Antonio must decide whether the statewide ban on gay marriage should be temporarily blocked.
While similar lawsuits have been filed in other states, this is the first time one has appeared in the 5th Circuit Court of Appeals, which is largely conservative.
We believe it is wrong to deny same-sex couples the right to matrimony and all the benefits that come with a state-sanctioned marriage.
Same-sex marriage should be recognized by the state, and it is troubling that Texas has so far refused to acknowledge a marriage that was legally sanctioned within another part of the country. Imagine if you were married and moved to another state, only to discover that your marriage wasn't recognized by law.
Gay marriage is permitted in 17 states and the District of Columbia. Of the 33 states where gay marriage is illegal, all but eight are considering similar cases.  The majority of the cases were filed after the Supreme Court ruled last June that the federal government was required to recognize same-sex marriage in states where it has been deemed legal.
We believe the idea that marriage can only take place between one man and one woman is highly unconstitutional. As long as it takes place between consenting adults, marriage should not be restricted by law.
To deny same-sex couples the right to marry denies them the right to benefits, such as couples' life insurance. It can also complicate cases where same-sex couples wish to adopt a child or be recognized as the legal parents of a child born to one parent.
We hope Judge Garcia recognizes the couples' marriages as legal.
Perhaps, some day, these cases will be recognized as the turning point for same-sex marriage rights throughout the country.