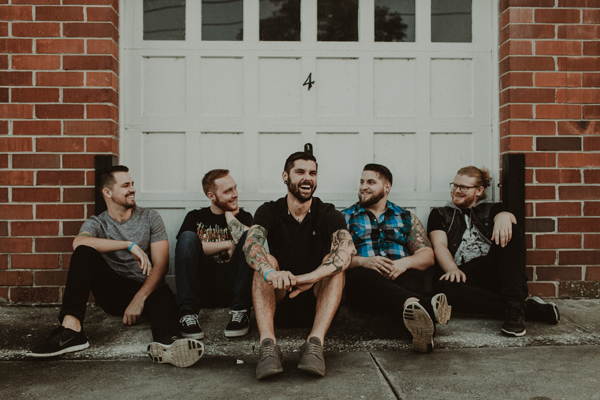 Capstan delivered fluency, energy and expertise for an exciting set at So What Music Festival that satisfies even the most discerning hardcore punk fan.
The front man. Anthony DeMario, had fantastic clean and dirty vocals. Clean vocals were often shared with bassist Andrew Bozymowski.
At many times the songs would start with a clean guitar playing softly and then build into a breakdown.
Capstan made seamless transitions between different emotions in each song. The calm, pop-punk parts made the hardcore parts feel harder.
[READ MORE: Hail the Sun performance pinnacle of live music]
The use of dynamics added emotion and depth to the overall tone of the set.
As a whole the band is extremely well put together and seem very well rehearsed. There was no dead space in-between songs and every song flowed into the next great, but the band also was able to be intimate with the crowd at times before starting the next song.
At one point Bozymowski said, "Be you and stay true to yourself every step of the way and I promise you will find happiness." It's encouraging to hear a band speak positive things into the crowd because just being on stage yields a level of respect from everyone in attendance.
The lead guitar parts were intricate, but fit in extremely well with the rest of the band. The lead guitarist used just about every technique in the book in what he played.
The crowd reaction was great. At the first note, the moshpit opened up and the crowd started moving.
All of this from a fairly young band is encouraging for the future of the scene, especially when there are some headline bands that can't measure up to this level of skill.
[READ NEXT: Forever the Sickest Kids return proves legends still have it]