Forget your fears, write to make a change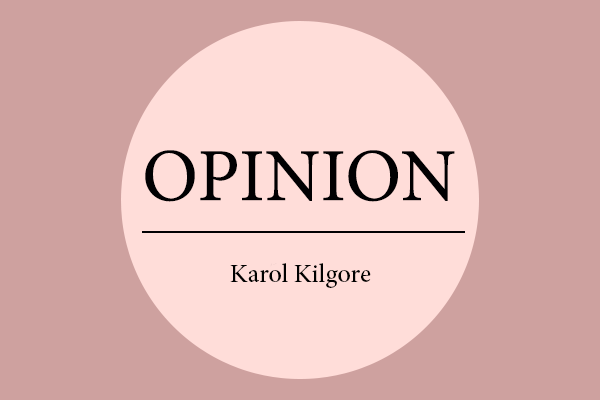 By Karol Kilgore
"Visions that can change the world trapped inside an ordinary girl. She looks just like me, too afraid to dream out loud."
These are the opening lines to one of my favorite songs, "Don't Give Up," by Gospel artist, Yolanda Adams.
I relate to the song so much because I often feel as if I'm that ordinary girl with these potentially world-changing visions that fear keeps tucked away deep inside my heart and mind.
But what am I so afraid of? What great fear is keeping my mouth closed? Or you, what keeps you silent?
Fear can be a dream-killer and a hindrance to progress. It can keep greatly gifted people from expressing themselves—people who could graduate from ordinary to extraordinary if they would just risk one small thing or everything for the greater good their ideas could produce in the world.
There are plenty of extraordinary people who have stood up in fearful times and in the face of fear and made their voices heard either verbally or visually, often backed by the power of the pen.
Anne Frank, a German-Jewish teenager who was driven into hiding in Amsterdam during the Holocaust, wrote about her experience in her diary.
Her intimate musings helped give the world insight into the incredible inhumanity of the event.
Martin Luther King, a third-generation preacher and a leader of the American Civil Rights Movement, has been praised as a magnificent orator.
But his writing has been equally as acclaimed. His sermons, speeches, and letters helped bring about more equality and justice for all people in America.
You and I can also have such an impact on the world. We can never underestimate the power of the pen to help challenge the silence that enables the brokenness in our world to go unhealed.
So, I challenge you to go along with me and put pen to paper or fingers to keys and write the silence.
Think about it: Not everyone will agree with everything you say or do. It doesn't mean that what you have to offer isn't presentable or viable or applicable to whatever situation in life you are bringing it.
And it doesn't mean it can't have a powerful positive impact on the world.
Don't allow the world-changing visions you have that could produce great good in our society to become trapped inside you.
The world needs to hear from you and from me those thoughts, visions and ideas that can help heal it and make it a better place to live.
Writing them out and sharing them with an instructor, mentor or pastor who can get them heard is a great place to begin and to ultimately convey them to the world.