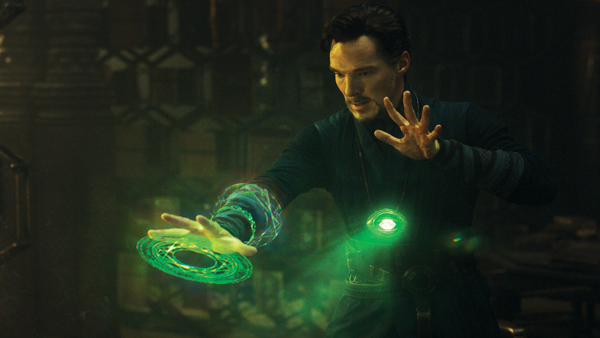 By DAVID SILVA
Editor in Chief
@DavidSilvaETC
Just as "Iron Man" and Robert Downey Jr. broke open the gates for the "first generation" of Marvel Cinematic Universe glory, "Doctor Strange" and Benedict Cumberbatch look to keep the golden age of superhero movies alive and strong by bridging the gap for a new generation of superheroes.
I can't deny that I was skeptical when I first heard that the classic "Doctor Strange" comic book series would have a big-screen adaptation.
In fact, I thought this would be the first major disappointment of the MCU, figuring that their massive success with "The Avengers" and "Guardians of the Galaxy" would make it hard to introduce new characters outside of the "Captain America: Civil War" breakout stories.
The mystical universe of "Doctor Strange" can also be extremely difficult to adapt to film.
Trying to accurately represent its vast possibilities without confusing your audience or leaving them inside a green screen for 90 minutes can be tricky.
The eponymous Doctor Strange is not everyone's cup of tea, either. In the comic books, he's a brilliant but egotistical surgeon who coldly chooses his patients depending on their likelihood of success.
[READ MORE: DGDG best in Big D: Professor's experimental dance group wins acclaim]
Even after a devastating car accident leaves him unable to perform surgery, he sinks deeper into his selfishness and pushes away everyone close to him.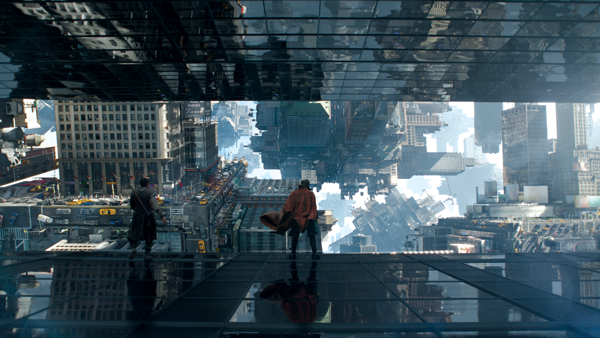 Yet in the comics, he's still a loved protagonist, largely due to the convenience of thought bubbles, which enable the reader to see a complicated man capable of doing what's right.
Making Strange a hero to root for would be a feat I deemed too hard to translate to the big screen.
Cumberbatch kicked my expectations to the curb the moment he appeared onscreen.
Cumberbatch, acclaimed for his roles in "12 Years a Slave" and "Sherlock," shines with the confidence and arrogance you would want from the original comic book character.
Strange is introduced performing brain surgery while playing a game of music trivia with a colleague.
He guesses the song name, artist, album title and year of release, all while removing foreign objects from someone's cranium.
His charisma is so effortless you can almost forgive his arrogance.
Then the car accident ruins his hands and causes his life to spiral out of control.
In his search to cure the nerve damage in his hands, he finds the Ancient One, who introduces him to the mystic arts and reveals the dark forces who intend to consume Earth.
At this point, Strange freaks out because all he wants to do is fix his hands and go back to doing some surgery, but he gets a cool new red cloak that allows him to fly, so he's going to stay and fight the good fight.
And then we go into the famous mystical world, and oh my goodness, it's phenomenal.
[READ MORE: NASA sets sights on Mars: Astronauts plan visit to red planet by 2030]
The Rubik's Cube-style breakage of the surrounding structure makes for multiple jaw-dropping moments.
Some of the CG looked so realistic that during one of the fight scenes when a New York City skyscraper twists and splits in half, I actually thought to myself, "How the heck did they get the budget to split a building in half?"
The film does take notable liberties. Several of the supporting characters don't resemble their comic book counterparts. The Ancient One, played by Tilda Swinton, was in the original form a Tibetan man.
Karl Moldo, played by Chiwetel Ejiofor, is presented as an idealistic mystic disciple, and the filmmakers decided to make Christine Palmer, played by Rachel McAdams, Strange's sort-of love interest.
This might not go over well with some comic book fans, but I applaud the filmmakers' decisions.
Perhaps the weakest, or least spectacular, thing about the film is that the writing and the villains are presented in the tried and true Marvel formula.
Although all the jokes hit their mark and Kaecilius is a very real threat, the combination of the two remind you that you're in a Marvel movie and that there's really not that much at stake.
This movie is definitely worth watching on the big screen. The kaleidoscope-like visuals are stunning, the action is of the highest Marvel quality and Cumberbatch's charisma carries the show the whole way.