Warm up to these fall trends, make the campus your runway
By Andy Carrizales

Fall: The season for warm coffee, dry leaves and cuddly nights. For the fashion-savvy, fall can also mean blazers, leggings and the long-awaited arrival of stylish boots.
If you're planning to buy something to protect yourself from cold fronts and the occasional rain shower, following the latest fashion trends can be difficult. Because of this, we bring you the best of fall and winter fashion in and around Eastfield.
The crowning item of fall is a pair of black leggings. As the most essential piece of clothing, black leggings can be paired with practically anything. Wear them with a graphic tee and a thin blazer for warm days or a chunky sweater and a jacket for cold weather. There is no way you can go wrong.
Now that mint is finally leaving the fashion scene — the fashion world has spent two whole years fixated on that color — it is time to make some changes to the 2014 fall and winter palette. Black and gray are the prevalent shades of the season. To add some color, accent your look with a burgundy knit sweater. Voila! You're set for a day on campus.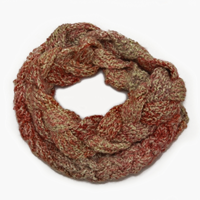 Fashion constantly reinvents itself. This means trends repeat in innovative ways. If this fall has brought one iconic element back, it is leather. Whether it is in jackets, pants, skirts or even dresses, there is no doubt leather is hot for cold weather.
There is no need to fear being transported back to the '80s. Bomber jackets take the most appealing attributes of leather and transform it into a more contemporary piece available to both men and women. If you are an advocate of animal rights, synthetic fabrics let you keep your cool while sticking to your beliefs.
Andrea Cornelious, a business major, said clothing is an extension of people's character, and it should be used to reflect who we are.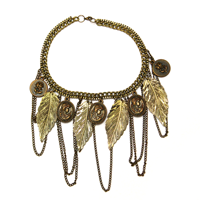 "Fashion gives you the opportunity to show your personality," she said. "That's the way of showing what you're interested in."
Students around campus are also taking advantage of the easy and relaxed look denim jackets project. Wear it denim-on-denim or pair it with your favorite mini- or midi-skirt for a more contemporary chic look.
Who said floral prints were only appropriate for spring? In what fashion lovers might call groundbreaking, floral patterns are taking over autumn.
Chassidy Taylor, a graphic design major, believes fashion is very important and that everyone should make an effort to look their best. She also expressed great enthusiasm for fall and winter fashion trends.
"There's just more to work with," Taylor said. "I love sweaters and boots and tights. It's just my thing."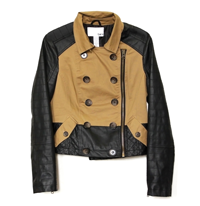 Getting out of bed on a cold day is never easy, and even if your first class starts at 4 p.m., everyone should have a pair of sweatpants ready for those lazy afternoons. High-rise sweatpants can be styled with your Nike Airs, Converse or even heels. For bonus points, include drawstrings and ankle cuffs.
Ankle and thigh-high boots are some of the most popular footwear for the cold season. These can be found in a variety of styles, colors and materials. To add some character, style them with super cute boot cuffs, which also help protect your legs from freezing wind.
Fashion can serve as an extension of your character, your values and your beliefs. With so many styles, textures and fabrics to choose from, anyone can rock these trends. The key is to be comfortable and confident. Now that the Harvesters are dressed for the occasion, go out and make this season yours.