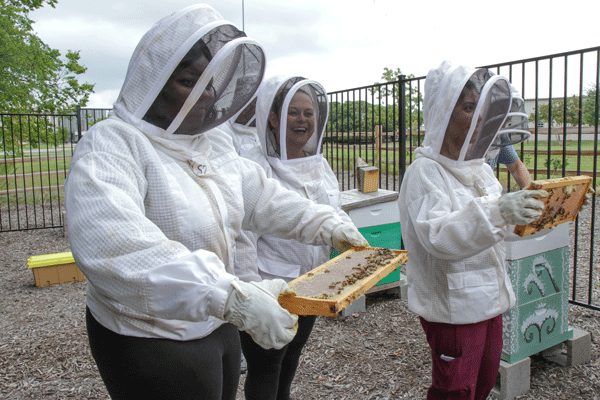 By ESON FELLERS
@EsonFellersETC
Ametuer and experienced apiarists are invited to contribute to a beekeeping area opening near the community garden on campus in May.
The wooden structures that will be used as beehives have already been received and are waiting to be assembled to allow roughly three pounds of bees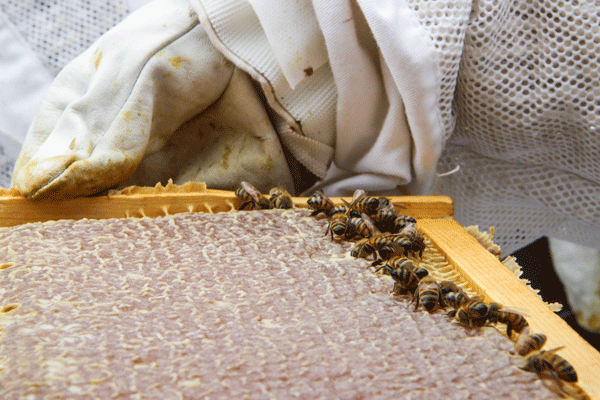 to live inside.
Michael Iachetta, a government professor, is involved in the community garden and is the faculty sponsor for the self-sufficiency club.
He said specific goals for the beehives include honey production, studying bee ecology and gaining an overall more in-depth knowledge of these helpful little pollinators.
"Our main focus during this first year is just keeping the bees alive," Iachetta said. "I don't really think you want to open those hives up too much during that period."
Iachetta said wildflowers will be laid out to support the bees, which will aid the community garden.
"I think it goes deeper than honey production," Iachetta said. "I think it would be fun for us to do, especially considering our mascot."
Once the bees are established, students are welcome to check out the apiary, and professors are invited to incorporate it into their curriculum.
Eastfield's Day of Action last September raised awareness for bee sustainability, and allowed students to take a trip to the University of Texas at Dallas' beekeeping facility.
Scott Rippel, the UTD campus beekeepers and biology professor, came to Eastfield and advised locations and safety considerations involving the beekeeping, which have been looked at by risk management.
Rippel said a big concern is safety, experience and education.
"Human safety, or building safety, plays a larger role than the bees themselves," Rippel said. "Yes, they are important for the environment, but there's a balance there."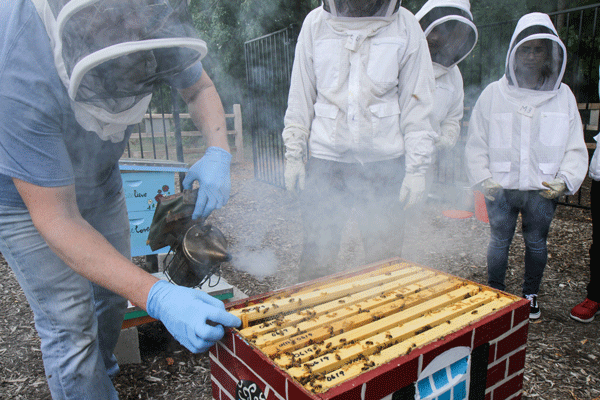 Chris Schlarb, a civic engagement coordinator at Eastfield, began Day of Action events in fall 2018.
They said the series was created to examine a social issue and design an action around it.
"It's bees and food justice," Schlarb said, "so we're looking into the role bees provide in food production and what is contributing to the reduction of bees as pollinators."
Bees help provide food for humans, birds, fish and other insects by pollinating plants so they can reproduce.
There are roughly 350,000 types of flowering plants, which according to Palomar College, is almost 90 percent of the plant kingdom, and nearly all of these plants require bee pollination to survive.
Bees are dying at an alarming rate due to pesticides and colony collapse disorder. Colony collapse disorder is a phenomenon where nearly all worker bees leave the hive and simply don't come back.
The bees will leave the queen, young and food behind. This has been a recurring and unexplained trend for colonies everywhere.
According to a study from Science News partnering with Bee Informed, from 2018 to 2019, the total winter loss of honeybee colonies in the U.S. was 45 percent, which is 20 percent higher than what's considered an acceptable winter loss.
One study from the U.S. Department of Agriculture said no single bee is the cause of colony collapse, as the structure of a colony as a whole is more important than a singular bee.