Booze, weed, tuition: 6 issues to watch in Austin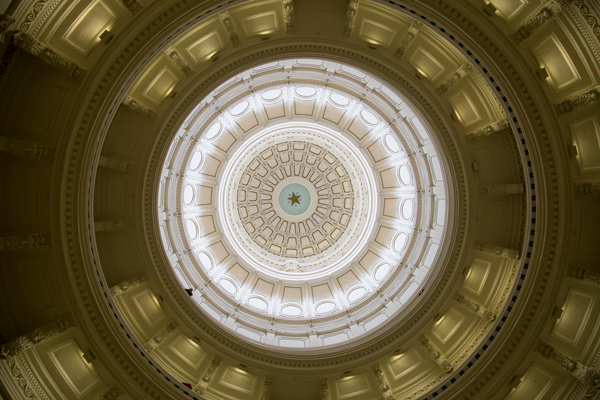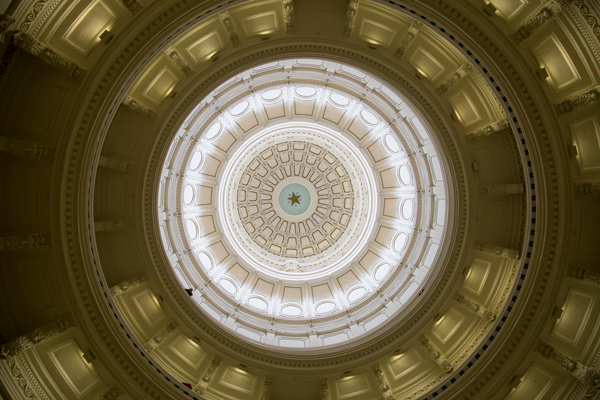 Among the more than 2,800 bills filed during the state's 86th legislative session, many have the potential to change major aspects of life for Texas residents.
An increase in K-12 funding and a proposed tax cap on local governments have grabbed the state spotlight, but as the March 8 filing deadline approaches, legislators prepare to shape the future of Texas in a variety of ways.
From medicinal marijuana and beers to go to easier voter registration, here are prominent bills filed to look out for.
— Compiled by David Silva
Marijuana (again)
Bills that edge cannabis toward decriminalization have been filed time and time again in recent years, and all but one have been dead on arrival.
But that one, a 2015 bill that allowed for high-CBD, low-THC cannabis products to be used to treat epilepsy, has seemingly cracked open the door for medicinal marijuana across  the state.
At least six bills have been filed relating to marijuana.
Each makes different attempts to bring cannabis closer to legality.
Most notably, Senate Bill 90 proposes expanding medicinal marijuana options to treat other illnesses such as cancer, autism and post-traumatic stress disorder.
House Bill 63 would decriminalize having less than an ounce of marijuana, instead making it a civil offense.
The passage of these bills, along with shifting public sentiment, would bring the full use of medicinal marijuana closer to reality.
Easier voting access
Seven bills have been proposed that would allow eligible citizens to register to vote online.
Texas is currently one of 12 states that don't provide online registration.
Another bill, House Bill 1950, would allow college students to use their school IDs as acceptable voter ID.
The law requiring registered voters to provide IDs is considered one of the strictest voting laws in the country and was blocked by two courts before being upheld prior to the 2018 midterm elections.
Many critics pointed out that the law accepts handgun licenses as identification, but doesn't include student IDs.
This would not only allow students who do not possess driver's licenses or passports to verify their identity but also elevate the value of a student ID as a form of identification.
Abortion restrictions
Multiple bills have been filed that would chip away at abortion access.
House Bill 47 would criminalize abortion except to save a woman's life or prevent serious injury to the mother.
House Bill 1500 would make an abortion illegal after six weeks of pregnancy.
Since the start of Donald Trump's presidency, conservative legislatures like Texas' have increased the number of bills filed that would limit abortion access.
Out-of-state tuition for Dreamers
House Bill 413 proposes undocumented immigrants pay out-of-state college tuition.
In 2001, Texas passed a law that allowed undocumented students who have lived in the state for three years to pay in-state tuition.
The bill's language targets people "not authorized under federal statute to be present in the United States," including those registered in the federal Deferred Action for Childhood Arrivals program.
Since the arrival of DACA, legislatures across the country have tried to define whether DACA students should be considered in-state residents.
States like Maryland consider DACA recipients as in-state students, while states like Arizona consider DACA recipients to be out-of-state.
Free college
Two bills have been filed that would essentially provide free two-year and four-year tuition to eligible students.
Senate Bill 32 would allow Texas residents who have an annual household income less than $100,000 to attend college for free.
Senate Bill 33 would allow students to go to community colleges without paying tuition.
As of now, the bills look like they have a long way to go before becoming law.
Getting rid of daylight savings
House Bill 49 would effectively eliminate daylight saving time in Texas.
Legislators have being trying to pass a bill like this for almost 20 years, to no avail.
These bills have failed largely due to lawmakers and constituents being unable to decide which time zones they want implemented across the state.
If this bill were to pass, it would make Texas only the third state in the U.S. to opt out of daylight saving.
Beers to go
Very few things get legislators to work across the aisle more effectively than booze.
Senate Bill 312 and House Bill 672, filed by a Republican senator and Democratic representative, allow Texas craft breweries to sell beer directly from their premises.
Texas is currently the only state that doesn't allow breweries to directly sell beer for off-premise consumption.
House Bill 1100 would allow the sale of packaged liquor on Sunday from noon to 10 p.m. and would change the Monday through Sunday liquor sale from 9 a.m. to 10 p.m.
Police chief: campus ID policy will change culture, increase security