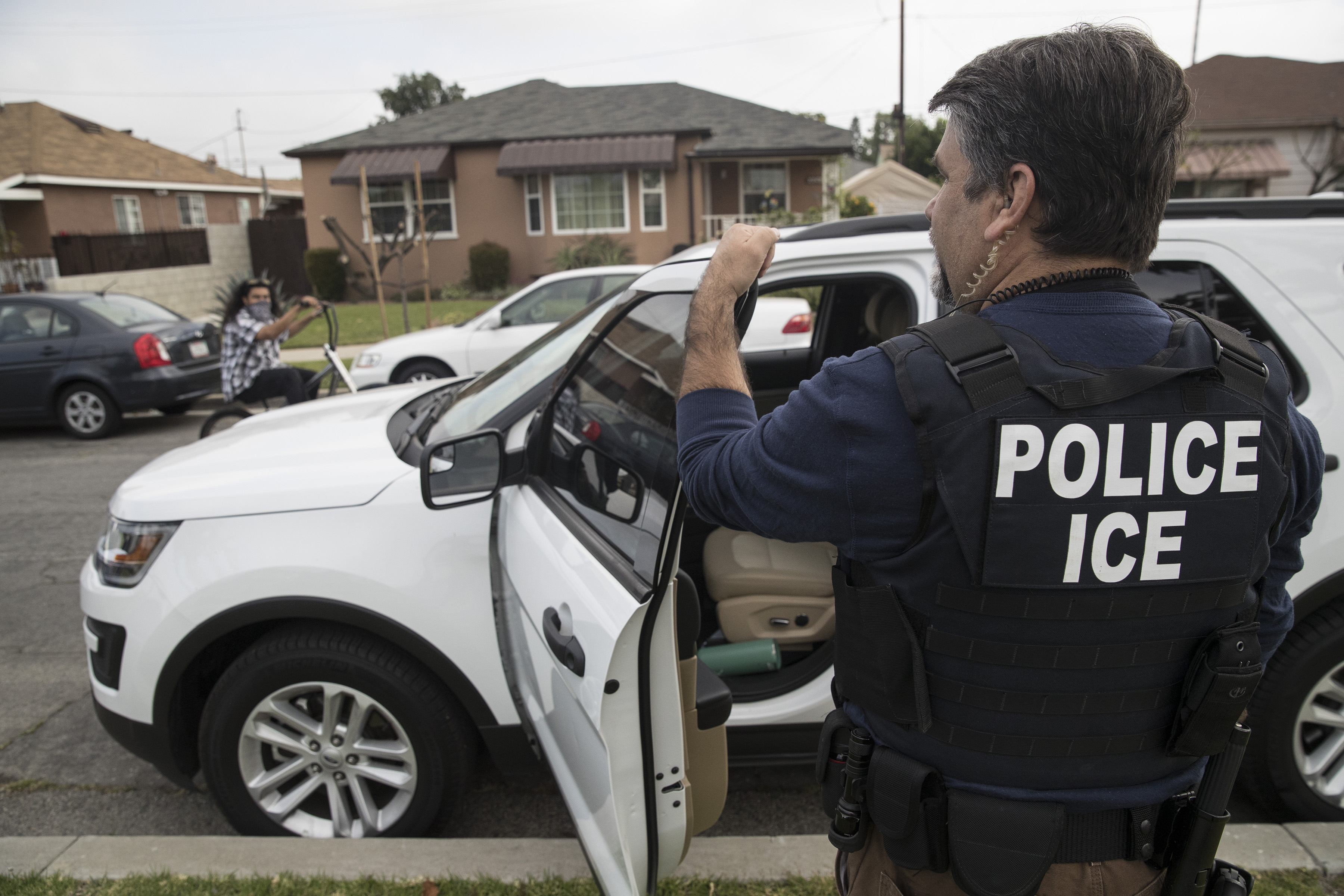 By Philip Jankowski
Austin American-Statesman (TNS)
A federal judge has temporarily blocked the implementation of the "sanctuary cities" ban Senate Bill 4, a ruling that marks a major victory for opponents of the controversial law that has been a rallying cry for Republican lawmakers across Texas and the nation.
Judge Orlando Garcia's ruling on Wednesday will hold up the law from taking effect as it was set to do on Sept. 1.
It puts in place a temporary injunction that would require a higher court to overturn in order for the law's implementation to be put back on track. Otherwise, SB 4 could remain in purgatory for months until the federal lawsuit clears Garcia's court.
"This ruling is good for Austin because SB 4 if ever implemented would make Austin less safe," Mayor Steve Adler said in a news release. "This week's crisis with Hurricane Harvey is just the most recent example why people need to feel safe approaching our local police and support groups, no matter what. If people in Austin do not feel safe asking for help, they become more vulnerable to crime, not just natural disasters."
SB 4 would have given local law enforcement the power to inquire about a person's immigration status during routine police interactions with the public, including traffic stops.
It also requires local law enforcement to comply with all requests from federal immigration authorities to hold local jail inmates suspected of living in the country illegally and creates civil as well as criminal penalties for elected officials creating policies against SB 4.
Critics argue that the law encourages racial profiling, frays relations between police and immigrant communities, violates the First and Fourth Amendment and will break up immigrant families.
Proponents say the law will eliminate crime and remove criminals from the streets. Garcia's ruling bars the state from implementing a provision of the law that would require local law enforcement to compete with so-called detainers federal authorities place on inmates suspected of illegal immigration.
Travis County is the only county in Texas with such a policy. Travis County Sheriff Sally Hernandez had been set to undo a policy that ignored most detainers Immigration and Customs Enforcement places on inmates at the Travis County Jail.
The ruling will allow her policy to remain in place for the time being.
"I am pleased by the court's ruling today," Hernandez said in an emailed statement. "I believe that local communities are stronger and safer when justice and security are a reality, not for some, but for all. I look forward to the ultimate resolution."
Texas Gov. Greg Abbott made Senate Bill 4 a top priority of the State Legislature after Hernandez put in the policy on Jan. 20.
Abbott said he would "hammer" Travis County, cut $1.5 million from local crime prevention programs and vowed on national television to have Hernandez tossed from office.
Abbott then called for a state law that would dismantle Hernandez's and prohibit any other local lawmaker from attempting something similar.
What state lawmakers delivered was a stricter version of the law with a provision added at the last second giving local cops the ability to inquire about a person's immigration status based on their own intuition.
Despite the ruling, the legal fight is far from over.
It began just hours after Abbott signed the bill into law when Texas Attorney General Ken Paxton sued the city of Austin in a suit that sought to have the law declared constitutional.
Austin federal District Court Judge Sam Sparks dismissed that case on Aug. 9.
But within 24 hours, the small border town El Cenizo became the first in what would become a cascade of cities to sue to block the law.
They argue that the law is over broad, violating free speech by possibly disallowing local elected officials from making statements against the law.
They have also argued ICE detainers keep inmates in jails illegally because they are not court orders, but rather civil requests.
And, they argue that SB 4 an immigration law that can only be created by lawmakers at Capitol Hill and is pre-empted by the Constitution