Using mice and cats to represent Jews and Germans, the graphic novel "Maus" by Art Spiegelman dives deep into the strained relationship between the author and his Holocaust survivor father, his suicidal mother and the struggles of looking into his family's history through flashbacks and anecdotes.
"Maus" will be Eastfield's common book for the 2018-2019 academic year, the first graphic novel to be chosen. Classes in all disciplines incorporate the common book into curriculum and events on campus take inspiration from it as a way to create a shared experience across the college.
"Maus" won the Pulitzer Prize in 1992 and was named in both Time's Top 10 Graphic Novels and All-Time 100 Non-fiction Books. The New York Times described it as "a complicated, thorny book that became a landmark simultaneously in the disparate worlds of memoirs, comics and Holocaust history."
Developmental writing professor and committee member Selena Stewart-Alexander said they chose the graphic novel to appeal to college students. Megan Horlander, librarian and common book committee co-chair, said using "Maus" will be beneficial to students and professors as the college implements more eight-week courses by next fall.
"One of the main reasons we picked this book is because it lends itself better for that," Horlander said. "Students will find it much easier to read. We want to make sure the book is accessible for everyone. If it's something that's way too many pages, students may not be able finish it in a semester."
Katy Launius, associate dean of the Office of Student Engagement and Retention, said the Disabilities Services Office help visually impaired students so the novel can comply wit the Americans with Disabilities Act.
"There would be some alternative resources available to them," Launius said. "There are some audio versions of the book that students with visual impairments would still be able to walk away with the story that's being told and the impact of the book."
[READ MORE: Top five apps to use for your Insta-photos]
Horlander said she hopes to implement the novel's content into the school through programs and events about the Holocaust and World War II, although no official plans have been made for next year.
Ideas for next year's events include bringing in Spiegelman as a keynote speaker, taking students to the Dallas Holocaust Museum, having a Holocaust survivor visit the campus and conducting Jane Elliot's "blue eyes, brown eyes" discrimination exercise at events and in classrooms.
Stewart-Alexander said the college could host a panel of history professors to talk about World War II and the Holocaust, and events like these could help students become more engaged with reading.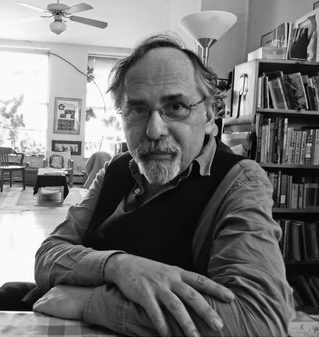 She said the novel could even be used inside art classes.
"They could take a scene from history, maybe an internment camp where Jews were held or a Nazi swastika and do a piece of that," Stewart-Alexander said. "We could have a contest of sorts. We've done different things like that before."
Horlander said both the art and graphic arts departments get to decide how to implement the common book into their work.
"We hope that they will look at the art of graphic novels and the art of storytelling through pictures," she said.
Theater coordinator Dusty Reasons Thomas said college plays in the fall have similar themes to the common book, and she looks forward to researching possible shows for next year.
"I've been wanting to do a show set in World War II, so I was super excited to hear that our common book was set in that time period," Thomas said. "We've been holding off on doing a show like that until we could relate it to the common book."
Reasons said the Performance Arts Council will meet sometime after spring break to finalize the decision for the fall play. She said she had been looking to do a play about "Diary of Anne Frank" for some time now but won't limit her options when choosing the play.
Horlander said although STEM disciplines don't typically use the common book, they could teach the ethics of science and what the Nazis did to prisoners of war.
She said the committee chooses books that are easy to digest and that avoid anything too complex. This allows them to include students in developmental English classes and other subject areas.
"This can definitely be used in history, art, early college high school and humanities. Even people who aren't taking [English] classes are going to able to learn from it because they're going to be able to see the events we'll be having on campus."
Harvester Highlight: Passion for helping students grow drives librarian