"Close-Up Magic" challenges definitions of fine art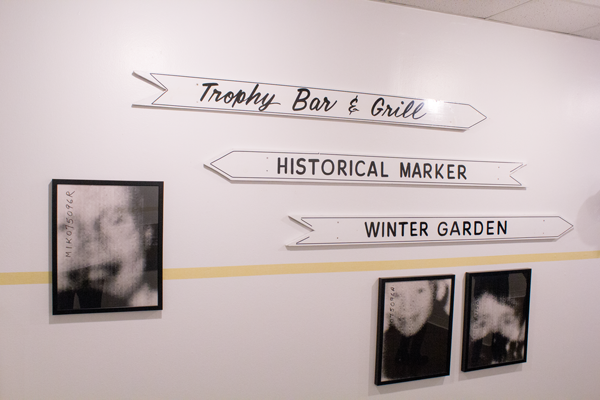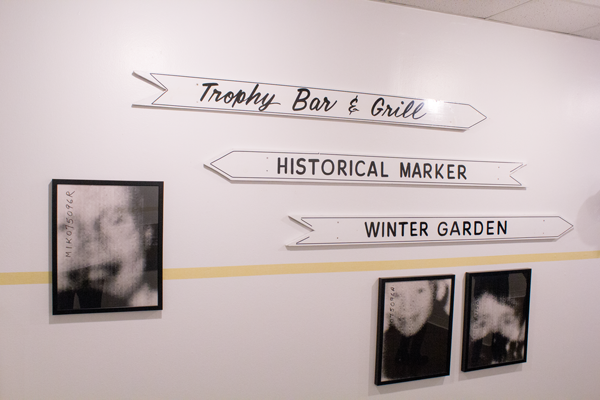 Kathy Lovas tries to push the boundaries of art with everything she does, questioning social understandings of what art really is, in her "Close Up Magic" gallery collection.
Pieces like a store-bought shovel mounted on a plain, white wall make reference to work that pushed boundaries and questioned objective ideas of what makes a display fine art.
The piece was inspired by Marcel Duchamp's infamous "In Advance of the Broken Arm," in which the artist bought a shovel, hung it from a ceiling and declared that it was art.
"It was a thing that he didn't make," Lovas said. "He didn't sculpt it or he didn't take the picture. He didn't put it together or anything. It was just a thing that he bought and just stuck in the gallery. It was pretty controversial. I added it as a reference to Duchamp."
Business and political science major Jose Chavez said he was initially skeptical of the meaning behind the work.
"I saw it on the wall said, 'That's not art,'" he said. "That was my first impression."
But after experiencing the entire exhibit, Chavez realized how personal the display was intended to be.
The majority of "Close Up Magic" is composed of references to other work, namely Lovas' own previous creations.
Many of the pieces in the exhibit are collections of her previous art that have been redeveloped to create something new.
"It's over 20 years of stuff," she said.
[READ MORE: Art-repreneur's mural adds splash on campus]
Gallery director  Iris Bechtol said that while  the gallery may not look  like much at first, closer examination of Lovas' displays reveals a more complex message.
"A lot of her work in this exhibit is very narrative and it's very personal and it has a lot to do with her family history," she said. "So I think that's something that's really important to a lot of people. I mean it's something that is important to our country. The idea of having a history going back and addressing history and seeing how it's current in our times."
One of the more dominant pieces of the exhibit includes pixilated, zoomed-in photos of Lovas' various family members.
Lovas created the piece when she was a photography major in college.
She video recorded still pictures of her family, then displayed them on an analog TV.
Then, she took a photo of the TV screen and enlarged the photos in print.
Her intention was to see how far she could manipulate the image until the faces were no longer recognizable.
The piece, and Lovas' belief that photography is mystical, inspired the name of the exhibit.
"It's kind of magical," she said. "We can just point our camera and have  grandma or someone right there."
Bechtol said this boundary-pushing art is an important part of culture.
"A lot of times artists kind of bump up against mainstream culture and question a lot of things and question  a lot of ideas," she said. "I think that's one of the great things about artists  because  they sort pull us back. … Is this really something  that should be accepted or should we  change the way  we think about this idea or belief or trend?"
"Close Up Magic" will be on display in F-219C until Feb. 16.
— David Silva contributed to this report