College president Jean Conway set to retire this summer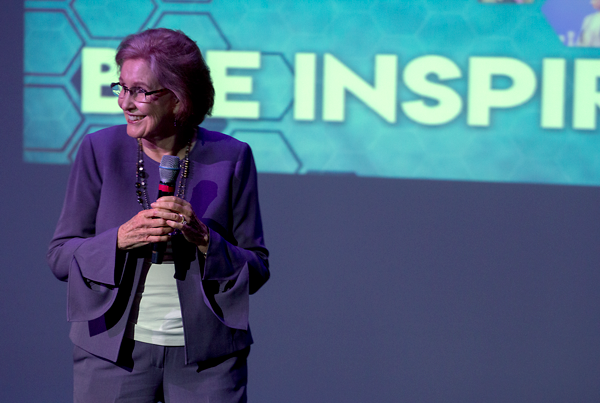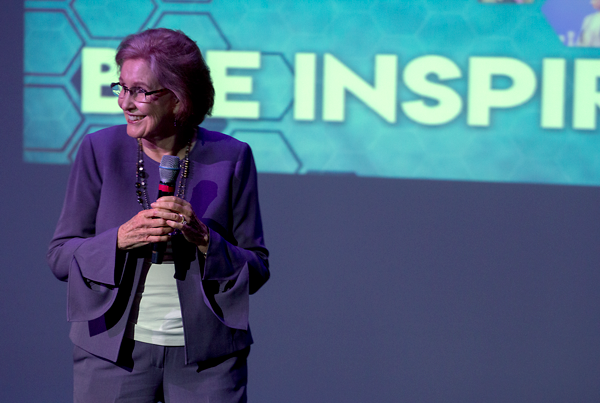 Updated Jan 30 to reflect printed story
Eastfield President Jean Conway, a 30-year employee of the Dallas County Community College District, announced Jan. 11 that she will be retiring at the end of the summer.
She has served as interim president from 2009 to 2011, when she was selected as the official president.
Conway took the helm during an accreditation-warning period, meaning that the college could lose its accreditation, and enrollment was on a steady decline.
Under Conway's leadership, the college's accreditation has not been at risk and enrollment has risen 54 percent.
Conway said she feels confident that she is leaving the college in good hands and wants to leave on a high note.
"We've got just some incredibly talented, capable employees here who are leading this college," Conway said.
Conway credits the success of Eastfield under her watch to the employees and to the creation of a set of core values and a mission statement. She said the values and mission statement helped unite college employees under a universal goal.
Conway said her mentor, Steve Mittelstet, taught her that she needed to help the college become grounded when she was a vice president at Richland College.
"If I can help ground this college, then people can feel free to be innovative and creative and entrepreneurial," Conway said. "I've got to help provide, again, through the values and mission perhaps, the stability that allows that creativity and innovation."
Eastfield has also hired more full-time faculty, increased diversity among professors, renovated some outdated areas on the campus, increased the number of college-wide events and programs such as the common book and expanded certification and degree offerings under Conway's leadership.
Joe May, chancellor of the DCCCD, said that Conway has been an ideal leader for Eastfield over the past nine years.
"She's done a great job of representing the needs of students, making sure that our policies, our processes, but mainly our resources are used to improve education," May said. "Dr. Conway has students at the very center of everything she does."
Sharon Cook, spokeswoman for Eastfield and Conway's assistant, said she cried when Conway announced her retirement to a group of administrators the morning before convocation.
Cook said when Conway made the announcement at convocation, it was like the whole room gasped at once. She was especially surprised that Conway had made the decision because the two had discussed retiring at the same time.
"She said, 'I know that we talked about retiring at the same time, but you're not ready and I am,' " Cook said. "Sort of like that sisterly advice. … Of course, I'm thinking, 'OK, the new president might come on board and he or she might not want me in this position and I may not want to work with him or her.' Will my decision come then? We'll see."
Cook, who has worked under 11 presidents during her time at Eastfield, said Conway is a "melting pot of all of them, in a good way."
Conway's ability to see the strengths and weaknesses of her employees and give them tasks accordingly is a valuable trait, Cook said. Still, more than her abilities as a leader, Cook said Conway is a true friend.
"She is more than a president and more than a supervisor and mentor," Cook said. "We've traveled together and we've roomed together for conferences and national championship tournaments. We've just grown to be more of like sisters, that type of relationship. But I still respect her knowing that she is my supervisor."
Conway said that she doesn't have any more big plans to implement before she retires but instead will observe and make sure things run smoothly. She trusts that the people in charge have the dedication to do their jobs.
"Part of what's fun is to actually sit back and watch the employees we've hired mature into who they are and who we hired them to be," Conway said.
Conway said she may spend more time working with a real estate investment company she runs with her son. She's also considering becoming involved with the DCCCD Foundation, which offers scholarships and other financial assistance to DCCCD students. She plans to travel more with her husband, a financial adviser.