Embrace your life instead of envying others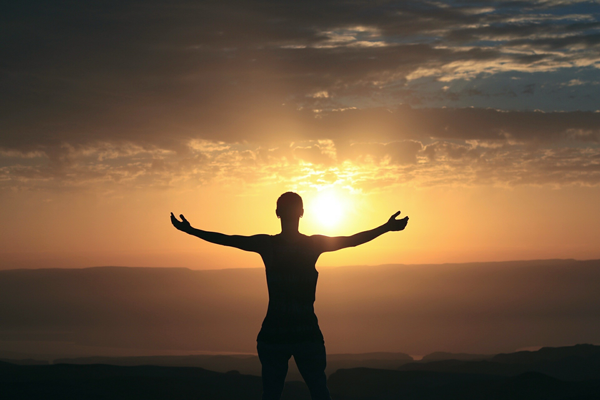 By KAROL KILGORE
You may have heard of "the grass is always greener on the other side of the fence" syndrome. The phrase is used to describe the perception that who we are or what we have is somehow less than or not as good as others.
For example, Laura says, "I'm always stressed out because I'm always so strapped for cash. If only I could have a job like Amanda's. She drives a great car and I'm sure she never has to worry about gas money."
To Laura, life is better on Amanda's side of the fence.
She assumes that Amanda never stresses because she makes enough money to drive a nice car and keep it sufficiently fueled. Laura may never imagine that Amanda's high-paying job is stressing her out because it demands a lot of her time and energy.
Amanda could be wishing for a less stressful job and a more minimalistic lifestyle like Laura's. She may not realize the stress Laura feels when she can't afford the things she needs. Each may not realize how good she has it until she gets a chance to be on the other side of the fence.
And now the grass looks greener on the side she just came from.
The problem with syndromes is that they represent patterns that perpetuate themselves to no end. Dr. Jennifer Kunst, a clinical psychologist, wrote in Psychology Today, "Troubles in life come when we believe the myth that the grass is always greener on the other side of the fence, … feeling that what we have cannot ever be good enough."
Think about it: No one person has it all — financially, materially, educationally or otherwise. No individual has it all together mentally or emotionally and the list goes on.
We are all works in progress. We are all at varying stages and levels in our human development and even in our accumulation of the accoutrements of workplace success. That's life.
But when we learn to accept and value who we are and where we are in life and when we learn to appreciate and be grateful for the things we have, we just may find our journey has us standing in greener pastures than we thought.
And as we nurture and cultivate our inner selves, our personal growth can expand our educational, vocational or life horizons.
Kunst calls this a "pivotal spot" in our journey.
"We must bust the myth that we can have someone else's life," she wrote. "No. We only have our own."
— Karol Kilgore is a staff writer and a psychology major