Pleasant Grove campus to remove gun free zone signs three months late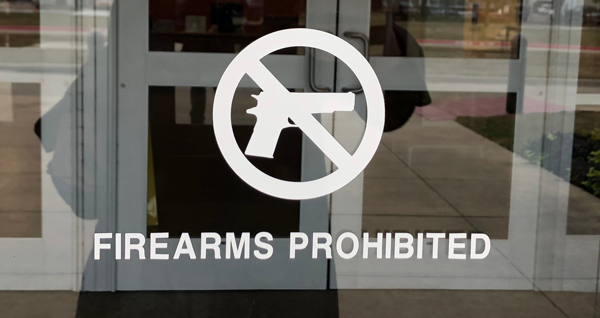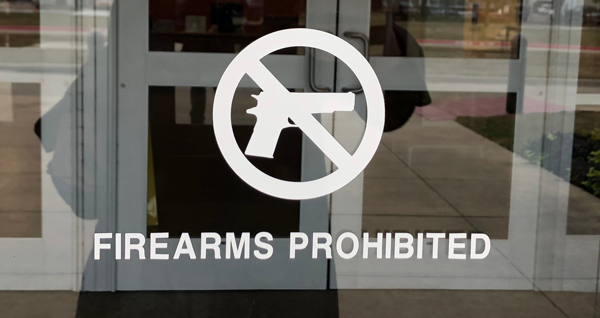 Three months after a law made it legal for concealed handgun license holders to carry their handguns on public Texas college campuses went into effect, Eastfield's Pleasant Grove campus is still marked as gun free.
A sign prohibiting the possession of firearms inside the buildings of the satellite campus still adorns the glass doors leading into the welcome lobby. Rob Wendland, the Dallas County Community College District's head attorney, said the Pleasant Grove campus has no exclusion zones and no campus in the DCCCD is fully excluded from campus carry.
Javier Olguin, director of the Pleasant Grove campus, was not aware that the signs were still up.
"I'm going to take them down right now, I hadn't seen them," Olguin said when asked about the signs. "The ladies probably forgot to remove it."
The campus carry law, passed in the 2015 regular legislative session, allows colleges to set special exclusion zones on campuses for a variety of reasons. The DCCCD Board of Trustees set the exclusion zones in June during a board meeting.
Guns are not allowed in these exclusion zones.
Exclusion zones on most campuses include counseling centers, areas storing hazardous materials, sporting events and rooms being used by a majority of high school students or minors.
Exclusion zones cannot prohibit handguns from the entire campus or act as a general exclusion, meaning faculty offices, classrooms, common areas and many student services cannot be excluded.
All signs marking the entire campus as gun free were required to be removed from campus by Aug. 1, 2017 and all signs marking exclusion zones were required to be in place by that same date.
Olguin said the only time any parts of campus are excluded is when dignitaries visit campus. At that point, he said, the community room used for presentations and events becomes a temporary exclusion zone.
Female student assaulted on campus parking lot by former boyfriend