Et Cetera staff receives top award in student journalism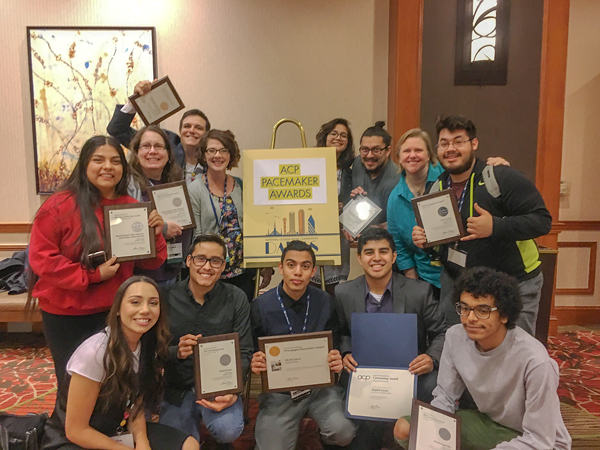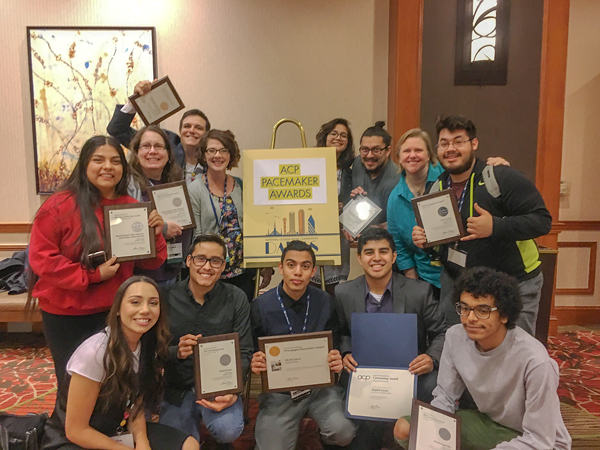 For the third time in six years, The Et Cetera has been awarded the Pacemaker award for general excellence, the highest honor bestowed upon student media organizations from across the nation.
The Pacemaker was first awarded to college newspapers in 1927 by the Associated Collegiate Press and is the oldest award in student journalism.
The Et Cetera was recognized Oct. 29 at the National Media Convention in Dallas.
"There is no greater honor for a student newspaper than to win the Pacemaker Award," said Lori Dann, a journalism professor and faculty adviser for The Et Cetera. "To say that you won a Pacemaker is the equivalent of saying you won a Pulitzer in journalism. It's what every college newspaper strives for."
Judges look for leadership from the publication — that the newspaper takes a stand on important issues on the editorial page, covers campus issues in news and looks at issues important to students, faculty and staff— the quality of visuals, such as photographs, graphics and page design, and writing.
David Silva, former editor in chief, said the combination of visuals, writing, coverage and depth were all necessary to make the paper worthy of the award.
Silva and the current digital managing editor, said coverage of the 2016 election impacted the decision of judges to recognize The Et Cetera.
"We were able to present a lot of different things in a lot of different ways," Silva said.
"We did not want to do the same thing every single time, and we did not want to do the same thing everybody else was doing. We said 'We can do this, but how can we do it different?' "
Silva said The Et Cetera is always striving to find the best way to present information to readers.
Beth Langton, student publications adviser for The Et Cetera, said the staff should be pleased with their accomplishments.
"This award recognizes The Et Cetera staff as some of the best student journalists in the country," Langton said.
"It's a testament to their dedication, hard work and enthusiasm. I am extremely proud of them."
In addition to winning the Pacemaker, the ACP and the College Media Association, recognized Et Cetera staff members for individual accomplishments, with four national awards earned by six student journalists.
Honorees were current students Manuel Guapo, David Silva and James Hartley and former students and graduates Katrina Bond, Martha Especulta, Emylee Lucas, Taylor Roberts and David Sanchez.