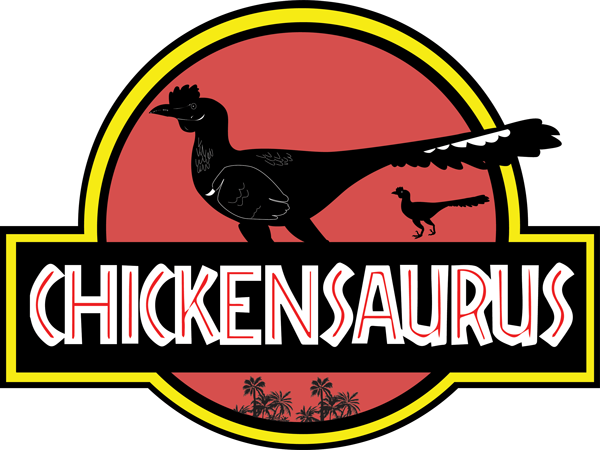 By MACKS PREWITT
@MacksPrewittETC
With the study of experimental genetics making great strides in recent years, projects like chickensaurus hope to bridge the gap between birds and non-avian dinosaurs.
The chickensaurus project started in 2011, when the book "How to Build a Dinosaur" by American paleontologist Jack Horner outlined the concept of changing the DNA of chickens to create a new type of dinosaur.
Geology professor Daniel Murphy explained at a Sept. 19 STEMinar that this won't be like "Jurassic Park" because it's impossible to find DNA in amber, extract it, clone a dinosaur and use frog DNA to fill the gaps.
But scientists can use birds, in particular chickens, to create non-avian dinosaurs.
"Birds are dinosaurs," Murphy said.
This means that all the material is already there because birds are a part of the dinosaur family tree. The only thing lacking is the method of how to do it.
Murphy said there are five differences between a chicken and a dinosaur: a tail, different leg structure, teeth, snout and arms instead of wings.
Of these five, research teams have successfully modified the genes to allow a snout, teeth and a dinosaur leg to express themselves in an embryo. However, just because they have successfully done this does not mean that they understand it fully.
"When they managed to get the chicken to grow a snout it rearranged the chicken's jaw and that means that there are genes in play we didn't understand," Murphy said. "And we will run into something similar with humans. We are learning fundamental science on how genes express themselves."
The chickensaurus project also raises ethical questions in regard to lab testing.
Carl Knight, an anatomy and physiology professor who specializes in poultry science, believes that the ethical question of genetic modification needs to be addressed.
"What if we could make a bee colony?" Knight added. "So we take out all the things that the bees don't need to be a good worker bee, we will be able to take care of that. But is that a good thing?"
Knight also believes a problem with genetic manipulation of food supply is that  once you mass produce something from a single culture, one virus will wipe all of it out.
"We really need to maintain our diversity in the gene pool," he said.
Biology professor Brie Day said experiments like chickensaurus should proceed cautiously.
"I think if it's one thing to run small experiments on small test groups," she said. "But when your entire food supply is genetically engineered and your population is altered as to what humans come out, that's when we should ask, 'Who should be making these ethical decisions and how far is too far?' "
Chickensaurus could eventually lead to reviving other creatures.
"Once we can do this, we can do anything. If you want a glow in the dark unicorn? We can make a glow in the dark unicorn." Murphy said. "This isn't science fiction. We are going to get a mammoth, and it's going to be awesome."