Feminism finds its roots in Christianity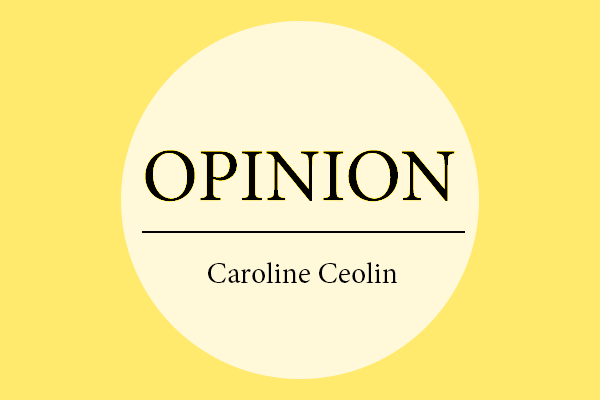 By CAROLINE CEOLIN
It's not surprising that the mere uttering of the word "feminist" is equivalent to nails on a chalkboard for some Christians. Many of them associate the movement with radical notions and abortion-pushing man-haters.
In reality, true feminism is similar to Christianity in the sense that the interpretation varies from person to person. To say those fanatics seen in the media represent a whole array of women would be like saying one so-called Christian's iniquity represents the entire Christian community.
In order to understand the true nature of feminism, let's try to forget everything we've learned from popular culture so far. Merriam-Webster defines feminism as "the belief that men and women should have equal rights and opportunities" and as "the theory of the political, economic and social equality of the sexes."
Ring any bells for you?
Take a look at Galatians 3:28.
"There is neither Jew nor Greek, there is neither slave nor free, there is no male or female, for you are all one in Christ Jesus."
Indeed, scripture tells us that both women and men were created equally precious in his eyes. Jesus even calls us to protect the equal rights of all people, regardless of gender, race or anything else.
So, why the need for feminism as a qualifier for Christianity? Doesn't scripture alone defend the notion of equality?
Yes, it does. But not all Christians have risen to the challenge of fully understanding God's truth and what his dreams are for humanity. The term "Christian feminism" is necessary to describe those who choose to fully devote themselves to being as Jesus-like as possible.
The unfortunate fact of the matter is that women still suffer a great deal inside the church today. In many of them, women are not allowed to participate in leadership roles such a leading worship or preaching.
Churches that are heavily influenced by extremely patriarchal religion will assign leadership roles to men rather than a better educated, better-informed and better-qualified female counterparts solely on the basis of gender.
This may not seem like a big deal in itself, but when this happens women are downgraded to second-class citizens and it becomes a common reoccurrence for girls and women to face discrimination within these cultures.
In churches such as these, women suffer with the presence of sexism throughout all other aspects of the church. Not just in the roles assigned to them but in Sunday school, after giving a sermon or at a church staff meeting.
Women's opinions, ideas or concerns hold less importance than those of the men, and ultimately religious gender discrimination transpires out of the walls of the church and negatively impact society at large.
This is not how it is meant to be. Matthew Henry, a Bible scholar, has a view of equality starting with the creation story.
He writes, "Eve was not taken out of Adam's head to top him, neither out of his feet to be trampled on by him, but out of his side to be equal with him, under his arm to be protected by him, and near his heart to be loved by him."
Evangelical churches are also failing to recognize issues such as female genital mutilation, child brides, discrimination, pay gaps, inadequate maternal healthcare, domestic violence and sexual objectification.
They are failing to reach an enormously large population of God's people because of it and by doing so are also choosing to stay ill equipped to help these women.
The worst part of all is that they are failing to show them the true extent of God's power and mercy.
Women are being forced to find a safer haven where they may follow Jesus Christ because of inadequate representation and transgressions towards them.
Many are following Christ's revolutionary ideas within the blogosphere, their living rooms and more personal communities and churches. In these places, they continue to extend God's grace to others, all the while fighting social injustices.
The term Christian feminist is still necessary because the ways of the Kingdom of God are in direct contrast to the ways of a majority of Christian culture.
One could even argue for the sake of moving forward with Jesus, toward love and acceptance for one's neighbor, that God's way is progressive, democratic and justice-orientated.
His vision for us has never been one of patriarchy, belittlement, exclusion or the oppression of women. Feminism is a belief that is perfectly correspondent with the way of God.
I am a Christian, first and foremost.
My feminist ideals are only reinforced by my passion for Christ and my commitment to following his examples and teachings.
To accept patriarchy is to deny that unequal weights and unequal measures are abominations in the Lord's eyes.
To accept the unjust ways of old power structures is to deny that God created all of us, both man and woman, in his image.
Feminism, for me, is the understanding that God shows no favoritism, but loves and accepts all of us who fear him and do what is right.
— Caroline Ceolin is a reporter
and an undecided major.