Certificate programs offer fast track to employment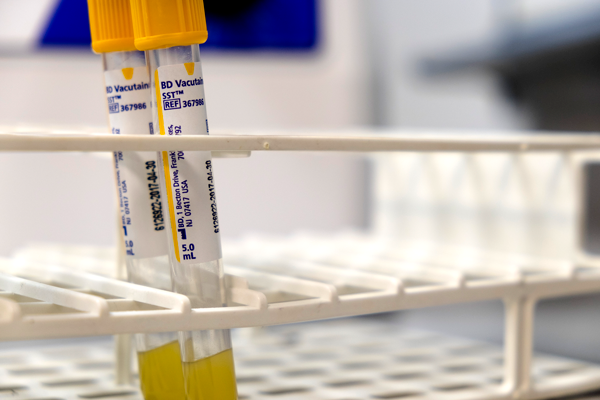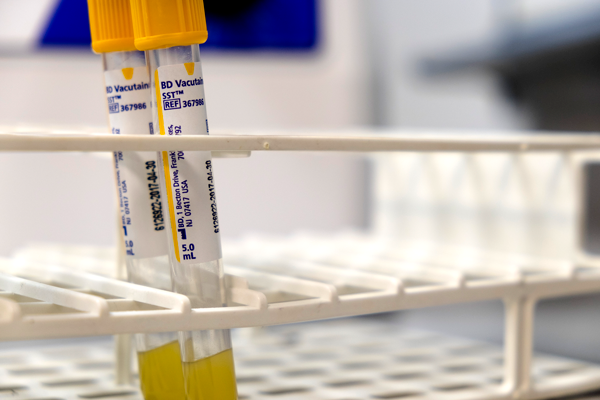 Students, whether seeking a two-year or four-year degree, have increasing resources available through the continuing education department for workforce skill certificates and new programs that fit their interests.
According to Workforce Development and Community Education Executive Dean Judith Dumont, the brewery certification program is an example of a workforce certificate that not only continues to meet an industry demand, but also one that piqued student interests.
"We really become the innovative scouting ground for hot careers," Dumont said.
Dumont and Associate Dean Ryan Ouellette are looking for avenues to hear from students and develop courses and programs to fit their interests.
[READ MORE: SWORDS, GUNS AND BALLOTS: NEW STATE LAWS GO INTO EFFECT SEPT. 1]
"If I can get 10 students that are interested in learning something, I can make that happen," Dumont said. "I would love to just get a sample of students in a room, ask open-ended questions, find patterns and then come back to meet that need."
Students and faculty have a misconception of what continuing education is, Dumont said.
"That's one thing we've had to work on with faculty," Dumont said. "We're trying to aid the student, aid the community member as they're growing. Even with the advising team, we've had to rehabilitate their perception of CE because many see it as 'a degree or a certificate,' [but] they're inclusive of one another. We're trying to blur those lines between credit and non-credit."
Dumont believes that it's important to consider continuing education as a another resource for students while they pursue degrees rather than as an alternative to credit classes.
As executive dean, she has allocated resources to support this belief.
"Most people who get a liberal arts degree end up making less than our workforce certificate earners," Dumont said. "It doesn't mean don't do what you're doing. But if I take that and couple it with something else, … you can still have that conceptual, creative mind but you're marrying it to a hard skill. So the hard and the soft skills create employability."
Ouellette said attaining certification in a field related to a major will increase the chances of working within that given field while still in school.
Dumont said her division is taking a strategic approach, building in short-term programs for certification during less-active academic periods.
The patient care technician program, which qualifies students to be placed in a hospital tending to the daily needs of patients, is an example of what Dumont and Ouellette want to push to students.
[READ MORE: TO BEE OR NOT TO BEE? NO QUESTION ABOUT IT: EASTFIELD ADOPTS NEW MASCOT]
The 220-hour program leads to full technician certification.
Partnerships with hospitals such as Baylor Scott & White at White Rock, UT-Southwestern and Methodist Hospital at Oak Cliff gives students closer access to available jobs. Hospitals like Baylor Scott & White also offer full tuition reimbursement for employees.
"As the student who wants to be the nurse does their internship at Eastfield College, they [can] get scouted." Dumont said. "Then they still continue toward their degree, but instead of bartending until 4 a.m. and going to class at 9 a.m. like I had to do, they're in a really great professional career that once they get their nursing degree, they're already on track to be promoted within. And they walk out debt free."
The program is available through the summer, from June to September.
Javier Granados, the allied health coordinator, recommends the program for students who haven't had hands-on experience but look to pursue a nursing degree.
"This is a good first step to see if this is for them," he said. "There are students that go into the nursing program and at the end they say, 'I'm going to change my career because this is not for me.' You can get this finished in three months."
Dumont and Ouellette look to develop more programs in the fall. Potential programs include certificates for drone operation, green technology and wastewater treatment.
Patient care technicians and other medical assistant jobs are projected to grow by 18 percent over the next decade, according to the Bureau of Labor Statistics. This demand within the local job market shapes the type of programs that Dumont's division creates.
The highest demand for specific workforce skills, such as mastering Microsoft and Adobe or learning project management and leadership skills, is also taken into consideration.
"We know it's a skill people need," Ouellette said. "And people often don't get that training in undergrad. If someone thinks, 'This is a skill I need to have. If I'm constantly seeing this in job descriptions and I don't have it, where can I get it?' We're that place."
For the full catalog visit issuu.com/efc-ce.