Swords, guns and ballots: New state laws go into effect Sept. 1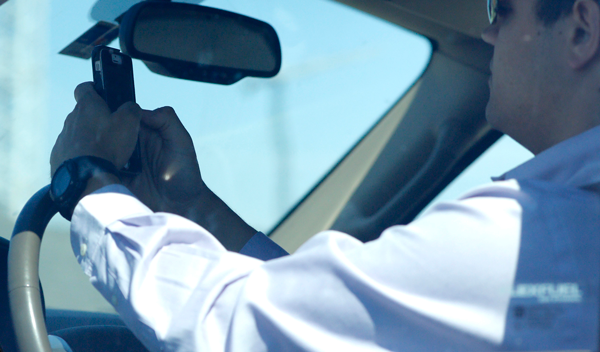 An avalanche of new laws passed during the state Legislature's biennial gathering will hit Texas on Sept. 1.
Lawmakers banned texting while driving and sanctuary cities, but high-profile campaigns to freeze property taxes and designate bathrooms for transgender people died Aug. 15 with the end of a special legislative session.
Here are five new laws that students should know about.
—Compiled by Julio Vega
Texting while driving ban
Texas joins 37 other states and Washington, D.C., in banning texting while driving. Drivers cannot "read, write, or send an electronic message" while the vehicle is in motion.
However, the law does not apply to music applications, such as Spotify and Apple Music, or from using a mapping application while driving.
Fines run from $25 to $99 dollars for first-time offenders, and $100 to $200 for repeat offenders.
Sanctuary cities ban
Senate Bill 4 gives the state the power to withhold funding from cities that don't comply with immigration laws. The law allows police to ask detainees or arrestees about their immigration status. Several cities and counties have sued the state, arguing that the policy is unconstitutional.
Handgun license fee lowered
The cost to obtain and renew a handgun license will be cheaper.
A first-time license will be $40 instead of $140, and the annual renewal fee will go from $70 to $40, giving Texas some of the lowest handgun license fees in the country.
The bill also includes a measure that can waive the fee for peace officers.
The law comes just one month after two-year colleges implemented campus carry laws, which allows handgun license holders to carry concealed handguns on campus.
[READ MORE: Bill to reform college developmental education signed into law]
Straight ticket voting ban
Although it won't take effect until 2020, House Bill 25 will eliminate the straight-ticket voting option on the ballot.
Voters will no longer be able to vote along party lines with a single action.
This change will encourage voters to be more politically active and research the candidates on ballots.
Open sword carry
Finally, for all those who want to reveal their inner samurai, Texas will now allow people to carry blades longer than 5.5 inches.
This includes machetes, swords, katanas, spears and other elongated weapons.
However, they will not be allowed in prisons, hospitals, sporting events of any kind or school campuses.
So, don't bring your medieval javelin to Eastfield.