One year later: El Centro College honors fallen officers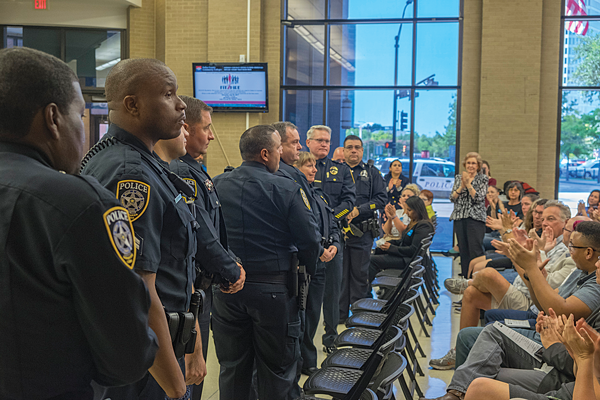 El Centro College Friday honored the five Dallas police who were slain on July 7, 2016. The college hosted a memorial that included speeches from the college president and police chief and an art exhibit for the fallen officers.
The five officers were killed and more were wounded a year ago by Micah Johnson, who used a long rifle to snipe the officers. Johnson was motivated by the police killings of black men in the months leading up to the attack, believing the deaths were racially motivated.
Two El Centro officers were also wounded in the attack, one taking glass to the leg when a window was shot out and another taking shrapnel to the abdomen.


Click any image to begin a slide show: