Student leader strives for engagement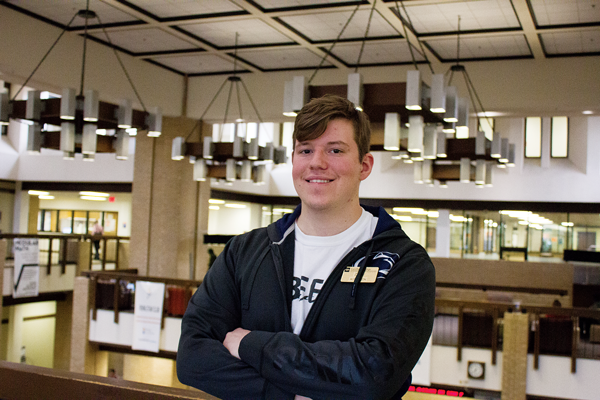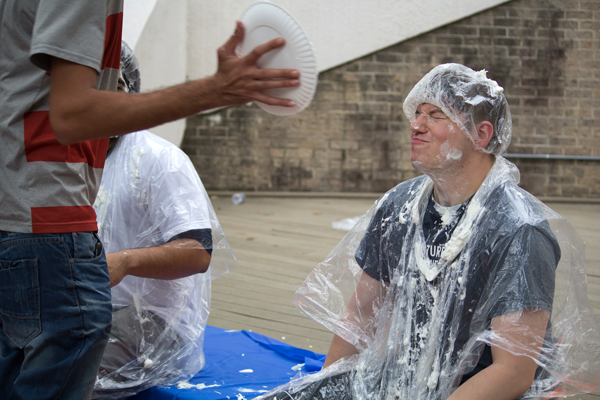 By MACKS PREWITT
@TheEtCetera
Zach DeCamp, a member of numerous clubs and a student leader on campus, is the 2017 recipient of the Student Leader of the Year Award, an honor commending outstanding academics, leadership and community involvement.
An accounting major, he is president of the Accounting Club, treasurer of the Communications Club and Eastfield's Phi Theta Kappa chapter, a senator in the Student Government Association and a member of the Sigma Kappa Delta English honor society.
He has working toward the President's Volunteer Service Award, which grants recipients a medal and a letter from the president of the United States if they complete the award.
Awards are categorized between 100, 175 or 250 volunteer service hours in a year. DeCamp plans on completing the 250-hour award.
When he moved from Pennsylvania to Texas in December 2016, DeCamp did not participate in any extracurricular activities on campus.
It wasn't until Accounting Club adviser Regina Brown asked him to become a member that DeCamp discovered the variety of clubs at Eastfield.
He now wants to help other students become involved in clubs by working with the Eastfield Board of Campus Activities, which he will be serving on for the next academic year.
Brown said DeCamp is driven and self-motivated.
"He's the kind of student you don't have to follow up with," Brown said. "He will follow up with you. He's the kind of student you want to help."
[READ MORE: Student leader constantly pushes to better herself]
DeCamp said his passion is to help Eastfield students though his volunteering.
"I really enjoy giving back to people," he said. "That's why I like tutoring. What I want the students to know is that I truly am here for [them]. All the titles are meaningless. What I truly want is to make Eastfield a better place for the students."
However, DeCamp said that he sometimes he has too much on his plate.
"While it's very rewarding to be in all these positions of leadership, it is a lot and it is overwhelming at times," he said. "So there are times where I have to turn down extra opportunities, which is really hard for me because the reason I got involved with a lot of these clubs was because people would ask me to be an officer and be involved, and I don't know how to say no." 
DeCamp said he is dedicated to his responsibilities as a student leader.
"A lot of the time, I'll end up sacrificing a lot of personal time and sleep," he said. "I'll have to tell my girlfriend, 'Hey, I can't come over. I have to turn this in or work on this project.' It's a struggle to find a balance, but it is all very rewarding."
DeCamp said he looked to Alejandra Salcedo, president of the Communications Club, as his mentor. Salcedo was Student Leader of the Year for 2016-17.
"A lot of the student leaders on campus are in it for the titles, but Zach is very selfless," Salcedo said. "Most of them will be like, 'Here are my titles, respect me,' and Zach is over there like, 'Hi, I'm Zach, want to hang out?' I wasn't surprised that he was awarded Student Leader of the Year. When it came time for applications and he asked me if I thought he would get it, I told him yes. There wasn't a doubt in my mind."
[READ NEXT: Bills intend to strip veteran, undocumented student aid]