Hidden Gem: 'Banqueta' humble but authentic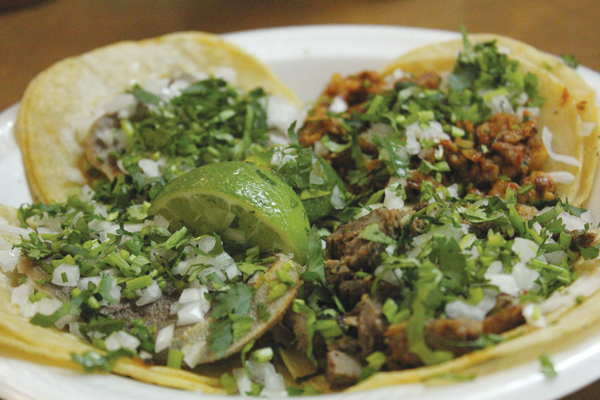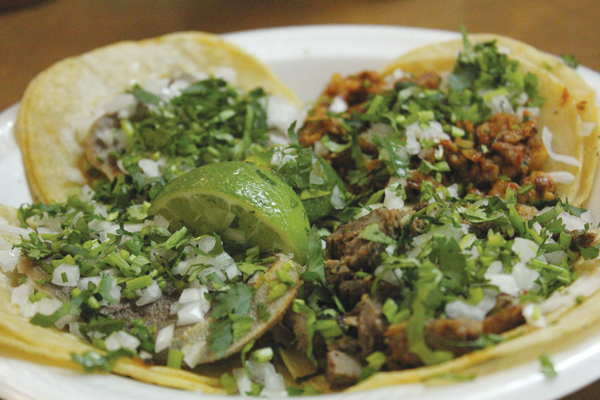 Tacos La Banqueta Puro DF (which roughly translates to "Pure Mexico City Street Tacos") isn't the prettiest hidden gem.
Be glad the taqueria is only located a mile off Highway 30 and Carroll Ave. because it isn't in the type of neighborhood you're OK getting lost in.
The outside of Banqueta looks humble, maybe even sketchy. Visitors that are more used to the Uptown look might even ask themselves if good tacos are worth risking their safety. Luckily, the answer is always yes.
At first glance, the inside of Banqueta isn't anything special, but you'll soon see the little things that give this place life.
A sign that reads "No Diet Here" greets you at the door, and the line's diversity is a testament to the place's growing popularity.
A Mexican day laborer, his jeans still soiled with chalk and concrete, stands in line next to a man with a suit and tie and bright red hair.
Behind them is a black mom with her adolescent son still in school uniform, and behind her is a pair of college-aged guys with baseball caps.
[READ MORE: Hidden Gem: Shorty's serves great food, helps the hungry]
On one end of the taqueria, there's a large mirror covered in bills from different countries.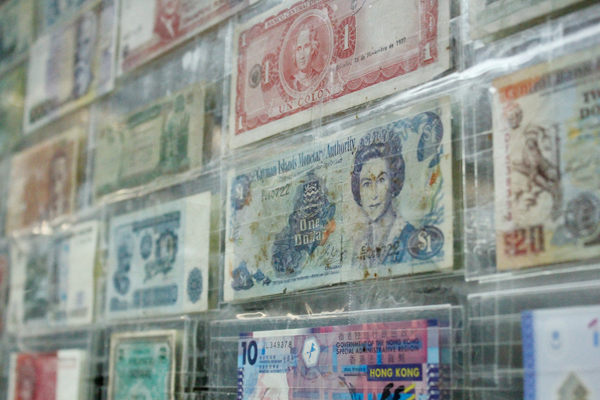 Argentina, Peru, Ghana, South Africa, Egypt, Vietnam, Zambia, Belize, Honk Kong and Singapore are all included on the mirror, along with a million dollar bill with Barack Obama's face
Near the taqueria's television, which sits idle on the Netflix home screen, are three framed items. One reads a Bible verse of Matthew 19:26 which says "And Jesus having looked on them, said to them, "With men this is impossible, but with God all things are possible." The other two are accolades from the Dallas Observer and D Magazine giving the place the "Best Taqueria" and "Best Tacos in Dallas" awards, respectively.
I would recommend you try each taco at least once, but the favorites are definitely "suadero" (thin beef), "lengua" (cow tongue) and "pastor" (marinated pork).
The corn tortillas are the right balance of crispy and soft, and the meats are seasoned perfectly.
Banqueta tops off the tacos with diced onions and cilantro and gives you the option of hot sauce or, if that's not your thing, even hotter sauce.
The tacos are nothing short of a triple Ollie kick-flip to the taste buds, a true mouth orgasm prepared with the namesake close at heart.
The taqueria also provides staple Mexican beverages, though not as many as I would like.
I would suggest trying the horchata, a sweet blended drink of rice, cinnamon and vanilla that provides the best salvation to Banqueta's hot sauce.
Banqueta's atmosphere screams Mexican hole-in-the-wall. The kitchen, which is in plain sight, is often ringing with Spanish conversations and classic Nortena music.
When the TV isn't on the Netflix home screen, Univision telenovelas play softly in the background to lure you into the drama.
There are many places that authentically have this atmosphere and many more that try to artificially create it, but very few have the thing that matters the most: the skill to create tacos that take your heart and stomach to the center of Mexico City.