Bathroom bill leaves transgender students in limbo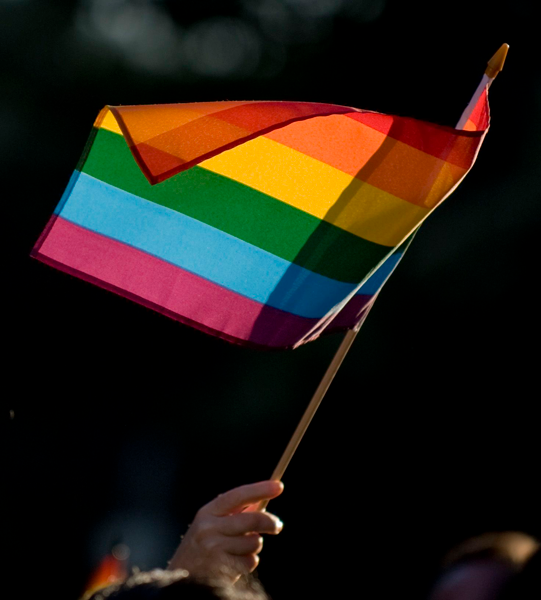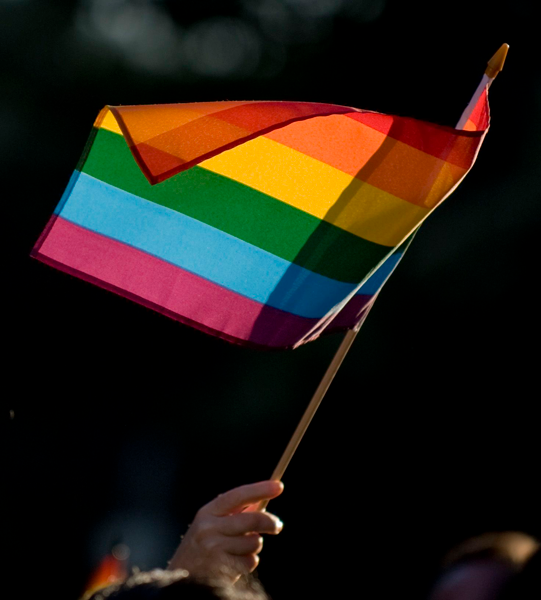 By JOSE DELGADO
and JAMES HARTLEY
@JamesHartleyETC
A bill in the Texas Legislature has the power to require students at state-funded schools to use bathrooms aligned with their birth sex.
President Donald Trump recently rescinded rules set by former President Barack Obama's administration that ordered schools to allow transgender students to use bathrooms that matched their gender identity.
On March 6, the Supreme Court sent a case brought by a transgender Virginia student back to an appeals court for reassessment.
The appeals court had relied on the Obama administration's interpretation that Title IX, a set of regulations regarding gender equality on campus, ensures protection for transgender students to use the bathroom of their choice.
Implementation of this interpretation was put on hold due to a lawsuit and, with President Trump's removal of those protections, the issue remains unresolved.
[READ MORE: High Five: Top financial blogs for students]
Transgender students will still be able to use unisex bathrooms if they choose not to use those aligned to their birth sex.
Rachel Wolf, coordinator of Eastfield's Title IX efforts, said the Obama directive issued in the waning days of the former president's second term gave clear guidance on how to handle the issues.
"Now, I don't know what's going to happen," Wolf said. "What I say from my heart, from my intentions, from my values, we are going to do what's best for our students. All of them. But we will also follow the law."
Wolf said she's been advocating for unisex bathrooms and believes that they're more important now than before.
Brookhaven College, another Dallas County Community College District campus, has four gender-neutral, single-stall bathrooms intended for public use.
Eastfield's only unisex bathroom is located in the A building, but it is not intended for public use. More are planned with future renovations.
[READ MORE: Free biology textbooks anchor efforts to lower school expenses]
Student Yaneth Lira said her only concern for transgender bathroom use is potential abuse.
"I am just afraid non-transgender people will take advantage of the situation and harass vulnerable and helpless people in public settings," Lira said.
District Chancellor Joe May said DCCCD leaders would follow the law despite opposition.
"From our point of view, we want students to feel safe," he said. "We want people to feel comfortable about where they are. If there are issues that arise, I want to hear about it, and we will deal with them if it is indeed a problem."
In December, The Texas Association of Business said the Texas "bathroom bill," a priority for Lt. Gov. Dan Patrick, could cost the state up to $8.5 billion and end more than 100,000 jobs.
Forbes estimated that North Carolina, which passed a similar bathroom bill, "flushed away" $630 million in roughly nine months. The state lost business including the NBA All-Star game and NCAA and Atlantic Coast
Conference league championships.
Earlier this month, the NFL said the Super Bowl would not be held in Texas if the bathroom bill passes.
Three groups — with meetings estimated to bring $3.1 million in total spending — are no longer considering San Antonio for their events because of the proposed bill, the San Antonio Express-News reported.
"That bill is not without controversy," May said. "I can tell you that there are many from chambers of commerce to individual businesses, organizations that have great concern about the bill."
Student Juan Ramirez isn't opposed to transgender students using the restroom of their choice.
"I don't see it hurting anyone," he said. "In fact, I believe the bathroom bill is another step toward discrimination."
May said the DCCCD, as well as local businesses, are actively standing against the bathroom bill.
"Part of the concern from even the Dallas Chamber of Commerce is they don't want to send a message that we're excluding people from our community," he said. "We have legislators in favor of it and we have people that are concerned about that issue, and there's also a large group of people that are concerned that it's not something that we would like to see happen."
Wolf said the outcome of the transgender bathroom issue would be a major indicator of the future of non-discrimination in Texas.
"I still think if we can talk about an environment of non-discrimination based on gender or sex, then we have to have an environment where one's gender or identity isn't threatened," Wolf said.
— TNS contributed to this report