It's time to redefine mental illness, treatment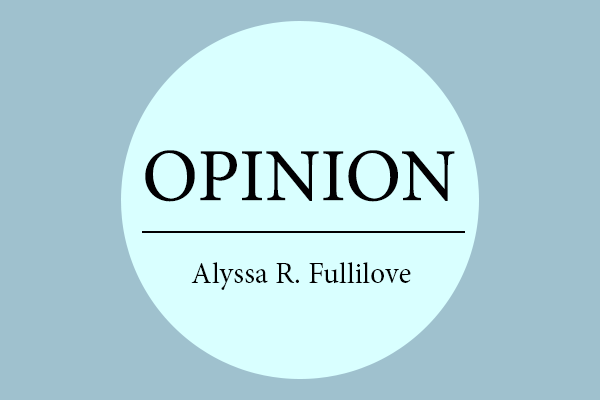 By ALYSSA R. FULLILOVE
In recent years, certain behaviors and beliefs, such as homosexuality and women's reproductive rights, have become more acceptable within American society.
However, many stigmas remain that should not exist. One is the stigma of mental illness.
While mental illness awareness has greatly improved over the last six decades, treatment is still not being taken nearly as seriously as it should be.
Mental illness is a subject that is avoided in American society, especially among young adults and teenagers.
People continue to tiptoe around its existence as if it is a dark, unspeakable entity.
The problem with this is that unlike homosexuality and women's reproductive rights, mental illness is exactly what its name states: an illness.
Just as with any physical illness, a mental illness must also be treated, especially one that is severe. Left untreated, severe mental illness greatly increases the risk of early death.
A 2015 study supported by the National Institutes of Health estimated that life expectancy among the mentally ill may drop by as many as 10 years if left untreated.
Suicide and medical conditions that develop in the mentally ill such as cardiovascular and respiratory diseases and hypertension are factors that contribute to most early deaths.
Yet even with this information, mental illness is still overlooked by our society.
Today, this neglect can be seen in the steps that our community takes to raise awareness and help people seek treatment, especially during Mental Health Month in May.
One would find that mental illness receives less attention than physical illness. I have seen this myself in Dallas.
As someone who suffers from mental illness, this observation increasingly bothers me.
During Mental Health Month, the efforts in spreading vital information easily go unnoticed, and the brief coverage in Dallas news is not adequate.
Leaders like Mayor Mike Rawlings should be more vocal about mental health awareness and promote more awareness events.
Mental health organizations such as Mental Health America of Greater Dallas should create more activities that encourage involvement from the community.
Schools and businesses that participate in fundraising should support more causes for mental health.
There are many small changes that can be made within a community to help tackle the stigma of mental illness in America.
Early treatment is key in managing mental illness, so tackling this stigma within the youth, specifically in young children, is especially important.
A study published in January by the University of Cambridge showed that mentally ill young people who have had contact with mental health services are less likely to suffer from depression later in life.
Despite this fact, several children miss out on this early treatment merely because of lack of information in their community.
Many young people, especially teenagers, suffer in silence for fear of being ridiculed for taking psychiatric medication or attending therapy.
Although I also shared the same fear in high school, I had already received early treatment at 12.
This treatment allowed me to be a highly functioning adult today. My mental illness still exists, but I can still function because of my treatment.
Unfortunately, treatment can arrive too late for some people. This was the case with my late aunt, who was diagnosed with schizophrenia as an adult.
My aunt showed early signs of mental illness as a girl, but because there was little awareness and support of mental illness in her community, her family didn't know where to turn for help.
Even though she finally received treatment as an adult, her illness continued to worsen until it was out of control.
As a child, I remember my aunt transforming into an entirely different person.
Her personality became unfamiliar, and psychosis separated her far from reality. Her mental health quickly deteriorated until she was no longer capable of taking care of herself.
When she stopped taking her diabetic medication, she slipped into a diabetic coma and died.
Had she received early treatment, there is a high chance that my aunt would still be here.
Even with improved mental health awareness, the stigma continues to claim the lives of millions of people each year.
When people are physically sick or injured, we feel a sense of urgency to help them. With the mentally ill, we become indifferent.
Changing this tragic mentality can only begin when we stop tiptoeing around the subject of mental illness and address it within our communitiy.