Trump's plans promise prosperity for America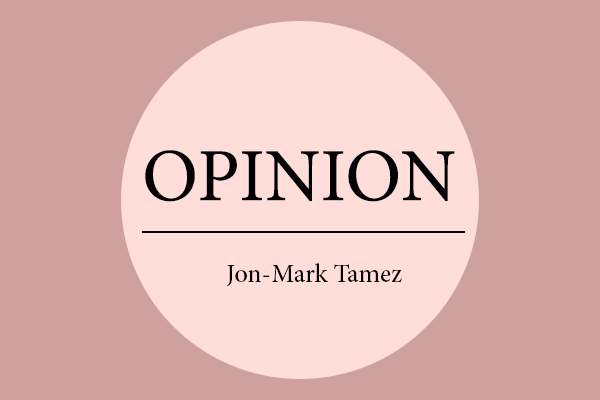 By JON-MARK TAMEZ
When I first heard Donald Trump on the campaign trail talking about his vision for a better America, I was drawn in. He was not speaking in ideological terms or rhetoric. He was speaking about real issues and problems faced by Americans on both sides of the aisle.
President Trump is calling for a complete reformation of our system: term limits for Congress, anti-lobbying laws and economic and job reform. These are not partisan issues, but American issues.
I may not agree entirely with the president, but I believe he has the best interests of the American people at heart. Even before he was sworn in to office, he worked to get jobs back into the economy. His love of his country and its people will drive him to succeed.
Despite news reports propagating fear and anger, the American people are not buying it anymore.
Despite his tough stance on immigration, he has said he wants to work on a plan that would allow Dreamers, children illegally brought to the U.S. by relatives, to stay in the country.
"They got brought here at a very young age," Trump told Time magazine. "They've worked here. They've gone to school here. Some were good students. Some have wonderful jobs. And they're in never-never land because they don't know what's going to happen."
In Trump's infamous great wall speech, he mentioned mass deportations. From that, his critics branded him racist. He later clarified by saying that he would deport the 2 million to 3 million "criminal aliens" in America.
Trump wants to keep America safe. This is why he plans to build a border wall and why he has temporarily banned people from Iran, Iraq, Libya, Somalia, Sudan, Syria and Yemen from entering the U.S.
His critics state that he wants to deport Muslim citizens and bar all Muslims from entering the United States. In actuality, his policy is to set up a more stringent background check for immigrants from high-risk, war-torn areas.
Last June, Trump spoke at length about the threat of terrorism and how terrorists posing as refugees could come into the U.S. and plan attacks or radicalize the indigenous Muslim population of the country, much like what has been seen in Europe.
"That is why one of my first acts as president will be to establish a commission on radical Islam, which will include reformist voices in the Muslim community who will hopefully work with us," he said. "We want to build bridges and erase divisions."
Trump displays a willingness to work with people whom his opponents claim he hates. His current policies aim to build trust and fix problems at a community level.
If Trump achieves half of his promises, America will be better for it. Thousands of new, well-paying new manufacturing jobs are on the horizon.
America is a sleeping giant of manufacturing, and even agriculture, with untapped potentional in many sectors that can make America a powerhouse. America's true potential can be realized by a man who understands how to unlock it from a business standpoint.
This country has deep divisions in class, race, politics. But Trump is, and wants to be, a president for all Americans. Trump is a rare kind of politician: one who keeps his promises.